Rabac is a small but pleasant crag on the eastern coast of Istria. It is located on attractive location with the amazing view on the Kvarner bay in between old town of Labin and Rabac on the sea. Now existing routes are more on the easy side but there is still a lot of potential for many new ones. Shade in the morning and sun in the afternoon makes climbing possible all year round except rainy days. A nice family crag perfect to join climbing with the visit to a beautiful Adriatic sea.
Drive to Labin then turn direction Rabac. After about two kilometers from Labin you will see the wall on your left side above the road towards Rabac. Pass the wall and soon park on your right side. From the parking lot cross the road and continue left in to the woods. Just follow the signs for climbing and you will the reach the wall in 5 minutes.
Parking directions
Climbing is possible all year round due to shade in the morning and sun in the afternoon, except rainy days. Climbing is mostly slabby, so the rocks in sun or wind dry quite quickly. In winter you will ask for sun, while in summer you will pray for some breeze.
Rock is typical limestone of the region. You should be careful with the rock because the crag is new and still not being very popular.
Recommended accommodations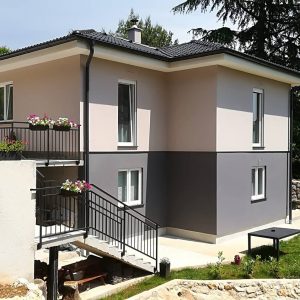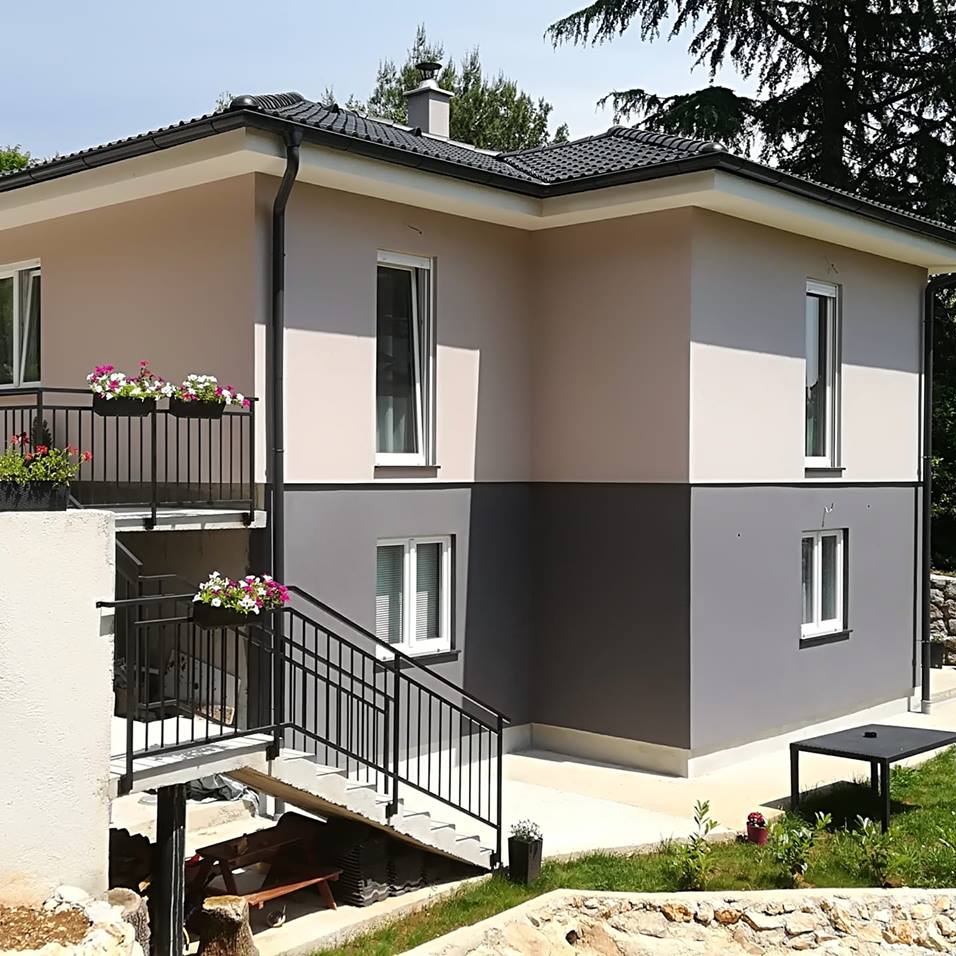 Apartments Natali
Golovik 25b, 51417 Moščeniška Draga, Croatia
Apartment Natali is a brand-new apartment located above the village Brseč perfect for climbers who want to climb in Medveja, Moščeniška Draga, Brseč or Rabac. It is ideal for up to 5 people and in low season it will cost from 35€ per night. Welcome!
+ 385 (0) 91 884 95 35
ROUTES (from left to right)
There are mostly easier routes from 5a to 7a being slabby or vertical. Climbing involves a lot of precise technical climbing on good edges, pockets and cracks. There is still a lot of potential mainly for routes in easier grades.
You won't need more then 60 meters rope and not more then 12 quickdraws. Routes are nicely bolted.
MC Skitači will provide material for anyone interested in equipping routes of this climbing site. Contact person: Željko Ernečić – mobile phone: 00385 91 2076 969
| | | |
| --- | --- | --- |
| Tinu ninu | 6a | 15m |
| Istarski Y | 6b+ | 15m |
| Nocni projekt | 7a | 15m |
| Via Albona | 6a | 23m |
| Loserov put | 5c | 22m |
| Pir | 6b | 22m |
| Gonan po vaše | 7a | 22m |
| Pažul | 6a | 23m |
| Joje | 5c | 22m |
| Falši grif | 6b | 12m |
| Pin bonsai | 5a | 15m |