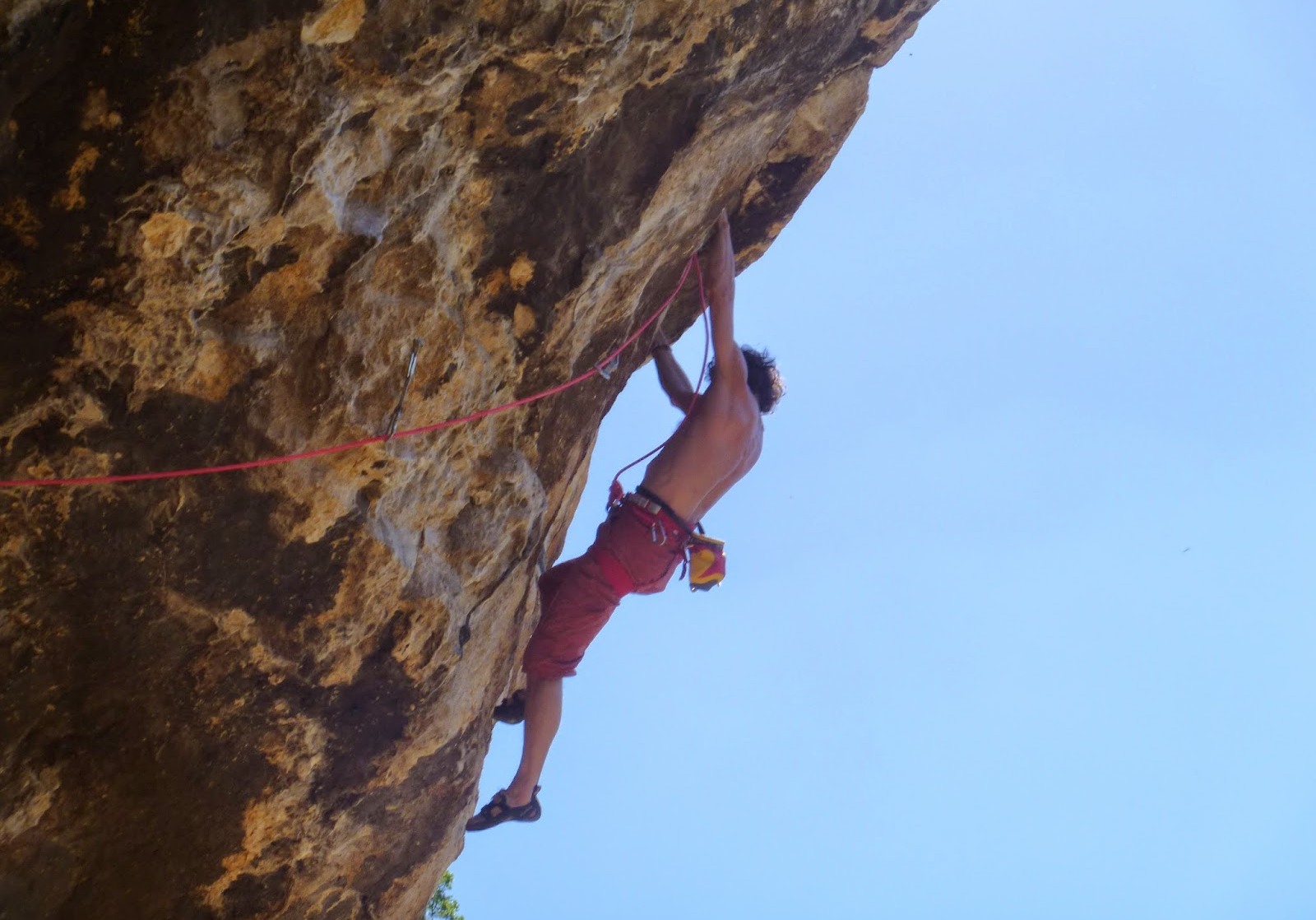 Old project in Limski kanal solved by Frenk Jensterle
We are talking about old project bolted by Ive Brajković in Limski kanal in sector called Krugi.
In more then 10 years not many climbers tried it. First tries were done by climbers from Pula – Čedo & Fićo. Years after climbers from Pazin – Gogo & Frenki put inside fixed quickdraws for higher motivation. They tried route on and off, broke some holds,… They were talking about at least 8b+ grade but unfortunately still without succes.
This autumn slovenian climbing legend 47 years old endurance freak Frenk Jensterle with his family showed up in Limski kanal. He soon attacked this imposing line and a month later we got the hardest route of Limski kanal – Starac i more. The route is about 25 meters long with grade around 8c.