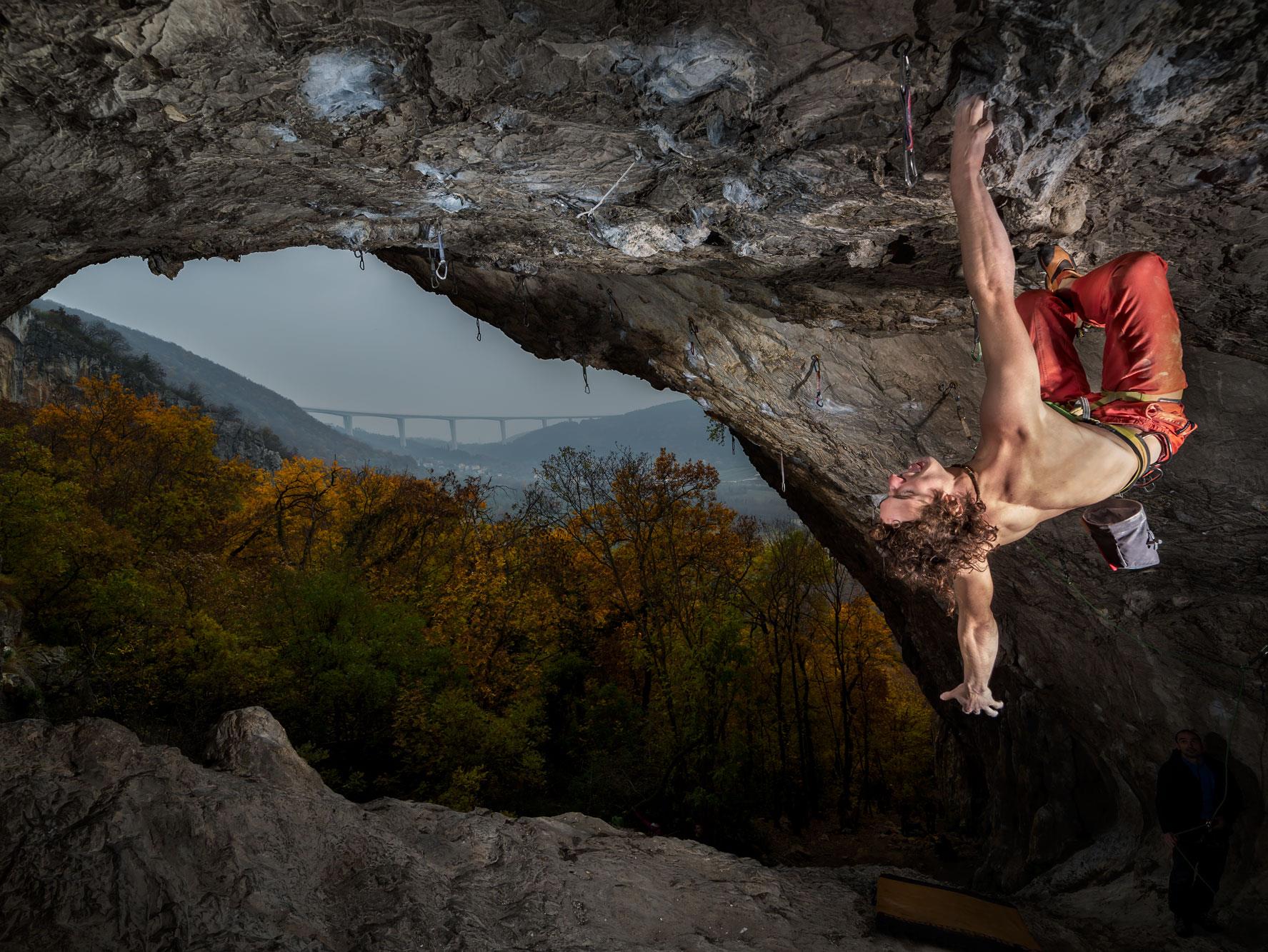 Adam Ondra crushes in Istria
Adam Ondra in the hardest Slovenian route – Vicious circle (9a+/b) @ Photo by Luka Fonda
For Easter holidays Adam Ondra visited Istria and crushed almost everything. 🙂
On Friday he warmed up in Osp in sector Babna where he onsighted Fetia Ura (8a). After he moved to Mišja peč where he redpointed the connection project he bolted last spring. The connection route now with the name Vicious circle with the proposed grade of 9a+/b starts left of Za staro kolo in majhnega psa traverses to the right and finishes in Sanjski par. He described the route as an 8c+ to a bad rest and another 8c+ to the top. For sure now the hardest route in Slovenia!
Saturday he transfered to Croatia to the secret spot called Medveja, more specific to the sector of Knezgrad. He warmed up by onsighting Lovranska droga (8a), after he onsighted as well Outdoorfingerspiele (8c) and the classic The core (soft 8c+?). For him that was not enough to finish his day at this beautiful crag. He also redpointed the extension project of Villa Oraj (7b+) on his 3rd go. The route has now the name More and is proposed as the first 9a on Croatian soil.
On Sunday he visited Buzetski kanjon, sector Pengari, where he onsighted classics like Too late (8a) and Bleach (8a+).
Monday was time for Pandora where he onsighted the bouldery Marmots at work (8a+) and tried a project for which he assumes it should be in a 9b range.
What a level! Simply amazing Adam Ondra! Respect!