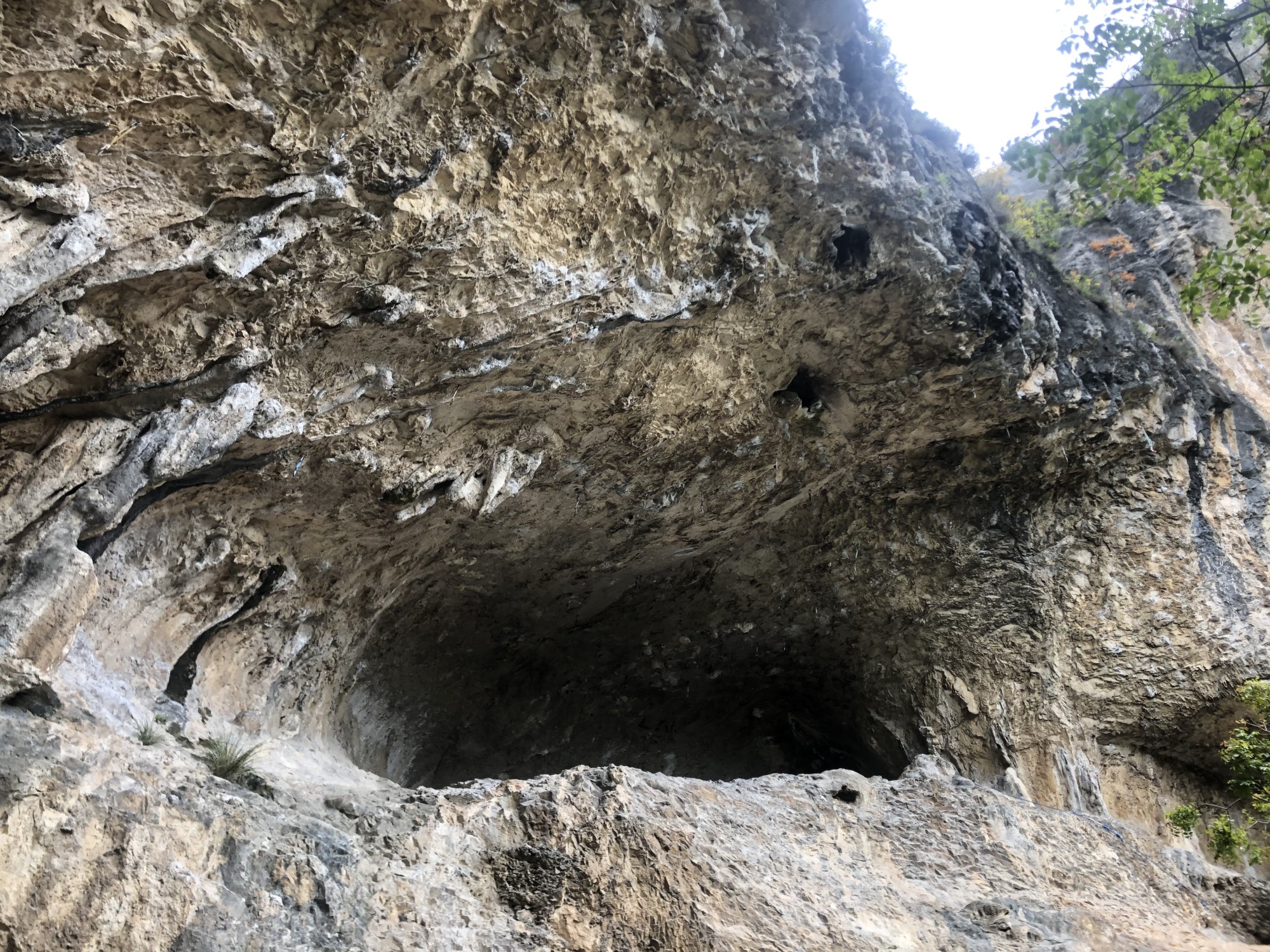 Sanjski par extension (9a) by Andrea Chelleris
Andrea Chelleris, a 14-year-old prodigy from Tarvisio, Italy, has once again demonstrated his exceptional skills by completing the challenging Sanjski Par Extension (9a) route, located in the left section of Mišja peč, commonly known as Tedi's Cave. This was already the 6th route in the 9th grade for young Andrea.

Andrea had previously attempted this route last year, after his successful ascent of Martin Krpan (9a). This year, he returned even stronger, making a successful ascent in just a few attempts, despite the unseasonably warm weather for this time of year. A week ago, he successfully redpointed the first part of the route, graded at 8c+, and as promised, he redpointed the 9a extension next week. Sanjski par extension which means "dream-couple" in Slovene, was bolted by Tadej Slabe in the beginning of the nineties and was first ascended by Slovenian Uroš Perko back in 2003.

This approximately 20-meter route in the left part of Mišja peč involves about 50 demanding moves, all within the challenging overhang. It begins with a boulder problem, followed by a brief rest and another highly demanding boulder problem. At this point, climbers can clip the first set of chains, now graded at 8c+. Progressing to the extension, there are no resting points, "only five" more strenuous moves leading to a larger hold and a brief moment of rest. The final 10 meters are somewhat less challenging but still require considerable focus and endurance to reach the last, slightly easier boulder problem just below the chain.
Kudos to Andrea for this outstanding achievement!
In Baratro, our Slovakian friend Ernest Piesta ticked some powerful classics likes as Masochismo (8b) and Holokaust (8b+), all in just a few attempts.
Yesterday, it rained a bit and temperatures have significantly dropped. Then a strong northeast wind, named "burja," started blowing away the clouds and humidity. Autumn has arrived, bringing ideal climbing conditions. We look forward to seeing you on the rocks!