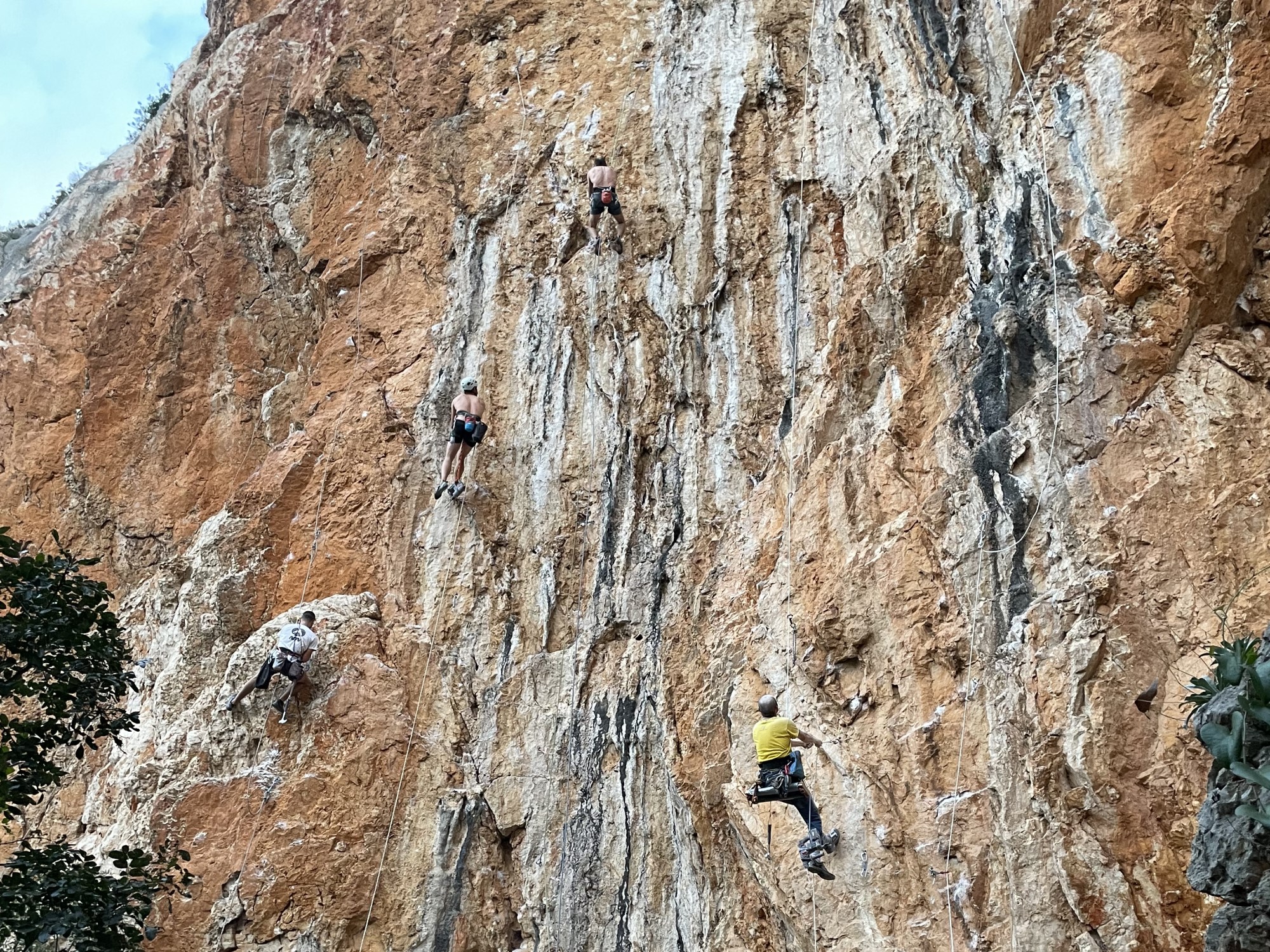 Rebolted sector Pod Križ in Brseč
Started from the 16th of September, a group of 12 members from the Croatian Bolting School dedicated themselves to rebolting nearly all the routes in Brseč's premier sector, known as Pod Križ.

The project was initially supposed to be finished within one week period but it was prolonged due to the bad weather. All the existing bolts in sector Pod Križ have had become rusty due to the proximity of the sea. The first pitches have now been rebolted with glued-in bolts, while marine expansion bolts were used for the extensions. Notably, the old, corroded bolts and plates were meticulously removed, and the routes underwent a thorough cleaning, which included the removal of loose rocks, trees, and dirt.

This bolting project was undertaken by a team of 12 members representing different regions of Croatia, and it was organized by the Croatian Sport Climbing Association (HSPS). The entire endeavor was supervised by Goran Matika, and all participants successfully completed their training. This event marks the second bolting school conducted following the rebolting of Raspadalica last year. The bolting materials used in this initiative were generously donated by BIM Sport and Ministry of Tourism and Sport Republic of Croatia.

Thank you all for your tremendous effort! Thanks to your hard work, we can now climb without any concerns in this magnificent crag named Pod Križ, which boasts an array of stunning 50-meter-long routes full of tufas and jugs. Fun guaranteed!

Keep it clean, stay safe and climb well!