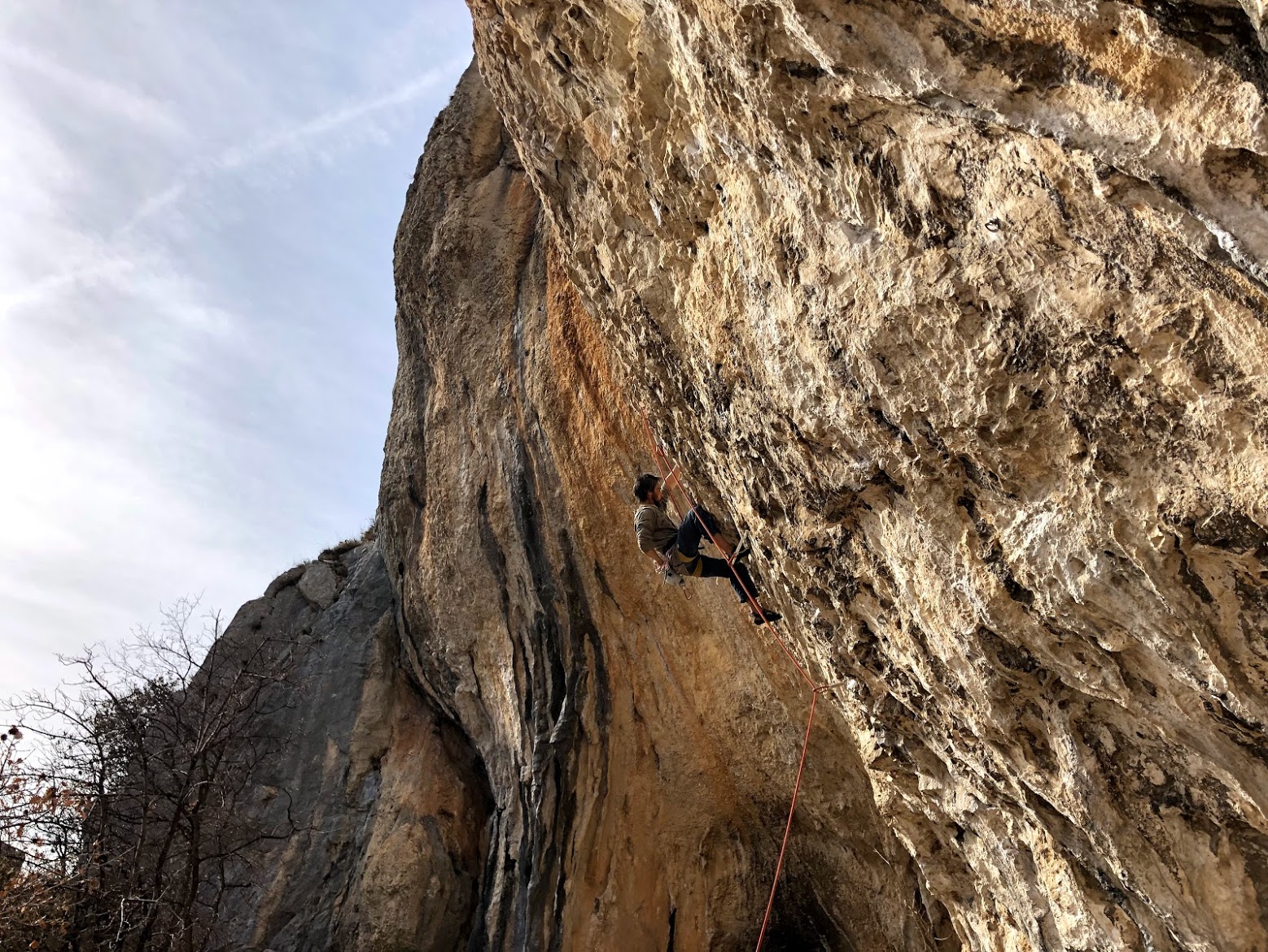 Climbing news from Istria
Nicola Vonarburg in Rocket Max (8a+) in Kompanj @ photo by Tanja Bele
Eastern holidays are on its way so many climbers are already coming to all the different crags around Istria. It is getting really busy, so try to avoid the crowds by visiting some more unknown climbing areas. Check them here!
On Saturday, Tomaž Bevk climbed his first 8c ever, Vizija in Mišja peč. After many years of climbing, Tomaž is still progressing and now he redpointed his new level by ticking crimpy Vizija. Vizija has a hard crimpy boulder problem in first 10 meters slab with one super long morphological move, followed by sustained climbing on tufas in grade around 8a to the top of 35 meters high wall in the centre of Mišja peč. Well done Tomaž, keep on crushing!
In the big cave of Osp Polish Andrzej Fusik executed and took down 55 meters long classic Bitka s stalaktiti (8b).
Further to the west, in Italy, in Val Rosandra, in nowadays very popular sector Strapiombi delle Vergini, Davide Gaeta flashed Adelante (8a), while Rok Blagus crushed L'amuleto (8b).
In Croatia, in super steep Pandora, strong competition climber as well very strong female boulderer, Austrian Karoline Sinnhuber fired Naytiri (8a) on her second go and Marmots at work (8a) as well. After she moved to sunny Kompanj where she sent Rocket Max (8a+).
The weather forecast over Eastern looks very promising, mainly sunny and warm, so enjoy the climbing and have fun.