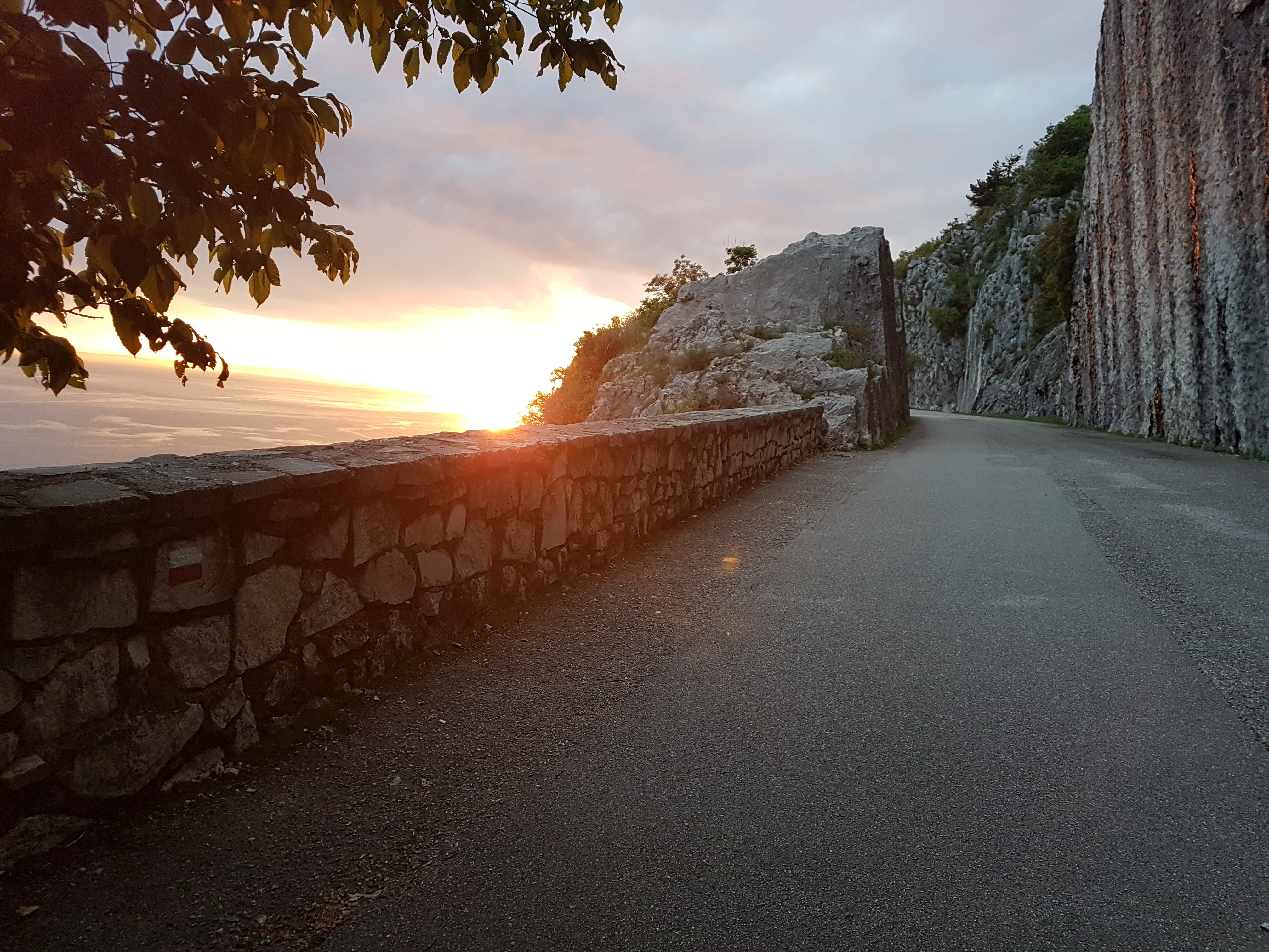 Easter & 1st of May holidays in Istria
Napoleonica in the sunset @ photo by Matej Colja
Easter & 1st of May holidays passed sooo fast. All the popular climbing areas in Istria got crowded, the weather was so-so, some days perfect, some days a bit less, but climbing was possible everyday which is important. I hope everybody had fun. There were many routes climbed all over the peninsula, here are some of the highlights.
18 years old Czech girl, Ella Adamovska succeeded in her third 8c with climbing famous Strelovod in the right part of Mišja peč.
Her younger colleagues, only 16 years old, Tereza Širučkova and Michaela Smetanova both did Corto (8a), while Michaela redpointed as well Sonce v očeh (8a+), in Mišja peč respectively.
Also in Mišja peč, Italian Andrea Vitagliano flashed Samsara (8a), Polish Stefan Madej ticked the crimpy Vizija (8c) and totally artificial Marioneta (8b+). The later power endurance test was done as well by his friend, Wojtek Pelka, who went as well in the big cave of Osp where he smashed Helikopter v omaki (8b). The same route was climbed for his first 8b ever by Croatian Mihael Štefić. Ivan Pevec redpointed Marjetica (8b) in the right part of Mišja peč and onsighted the classic 7c+, Schussler, in beautiful Brseč. Another Polish climber was also in the big cave of Osp, Piotr Nižnik onsighted the first part of Active discharge (8a) and Laokoon (8a), then also Lukasz Debowski fired a marathonic Bitka s stalaktiti (8b) and restless Jure Piršič smashed Bala bala (8b+).
Couple hundred meters to the west, in sector Banje above the village of Osp, local Rok Repek climbed Matičkov svet (8b).
Above Trieste, in wonderful Val Rosandra, more precisely in nowadays very popular sector Strapiombi delle Vergini, local Andrea Pustetto redpointed L'amuleto (8b) and Slovenian Saša Sedlar showed her elegance by ticking vertical and crimpy Tiger Jack (8a). Her boyfriend Rajko Zajc onsighted first 8a on Trieste soil, Santa Esmeralda in mythical Costiera.
In Napoleonica, Matej Colja climbed the classic traverse, Traversata Gialla (FB7c).
We had some problems with our computer in the last days, now everything is ok, so we will come with next news for sure sooner. Keep in touch & enjoy climbing!