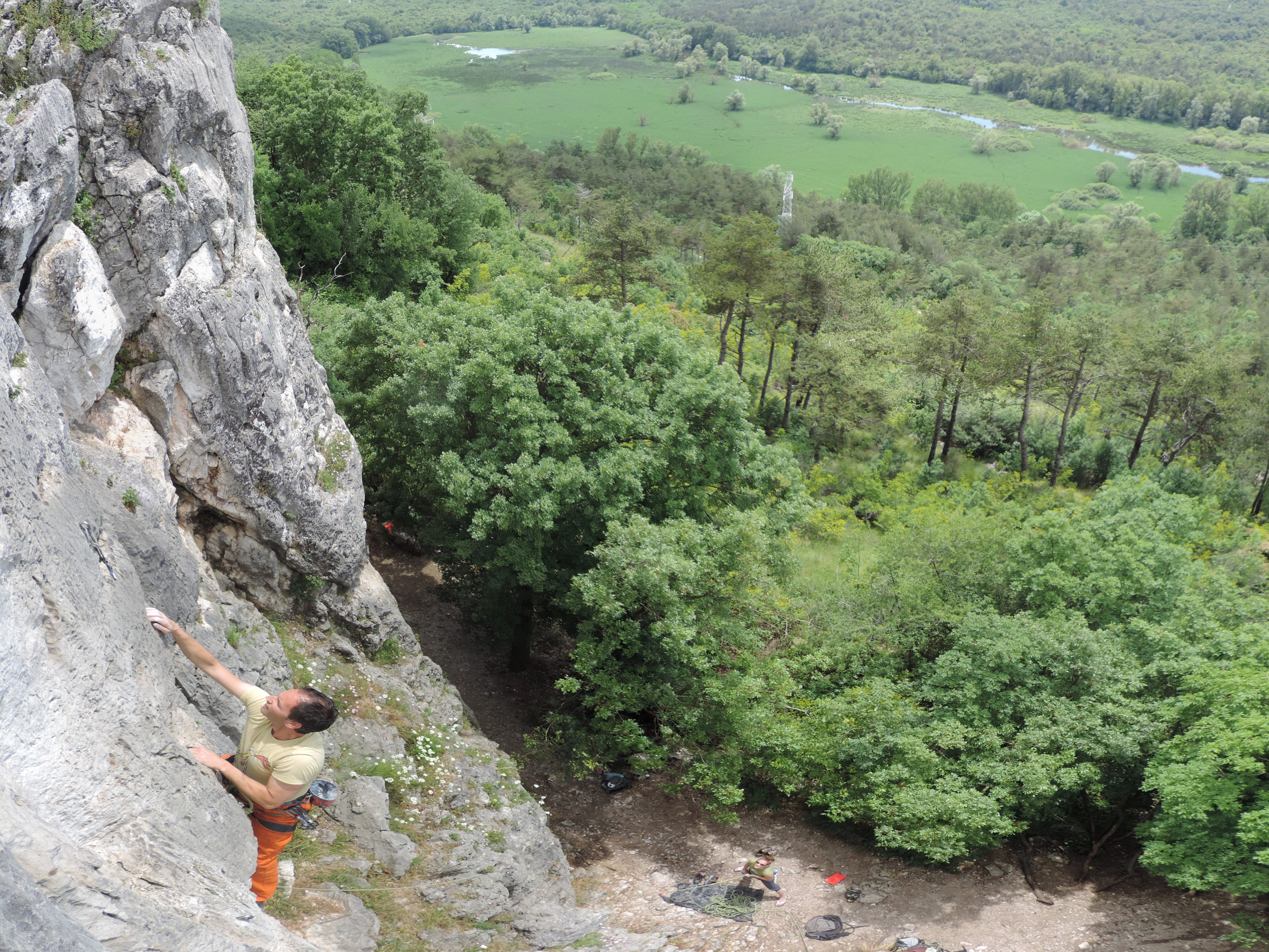 Temporary closure of climbing area Doberdo del lago
Doberdo del lago @ photo by Anja Bečan
Doberdo del lago is a small but nice crag in between Trieste and Gorizia perfect for beginners to start leading the routes with the best season being from autumn till spring.
We got a message from local climbing community of the climbing area Doberdo del lago. From 28th of October on there are construction works happening in the crag of Doberdo del lago, so climbing and even approaching the wall is strictly forbidden. They are building fences above the wall to prevent stones to fall down on climbers. The work should be done in four to five months, which you will be informed on our site. Please respect!
Here is the official link in Italian and Slovene.