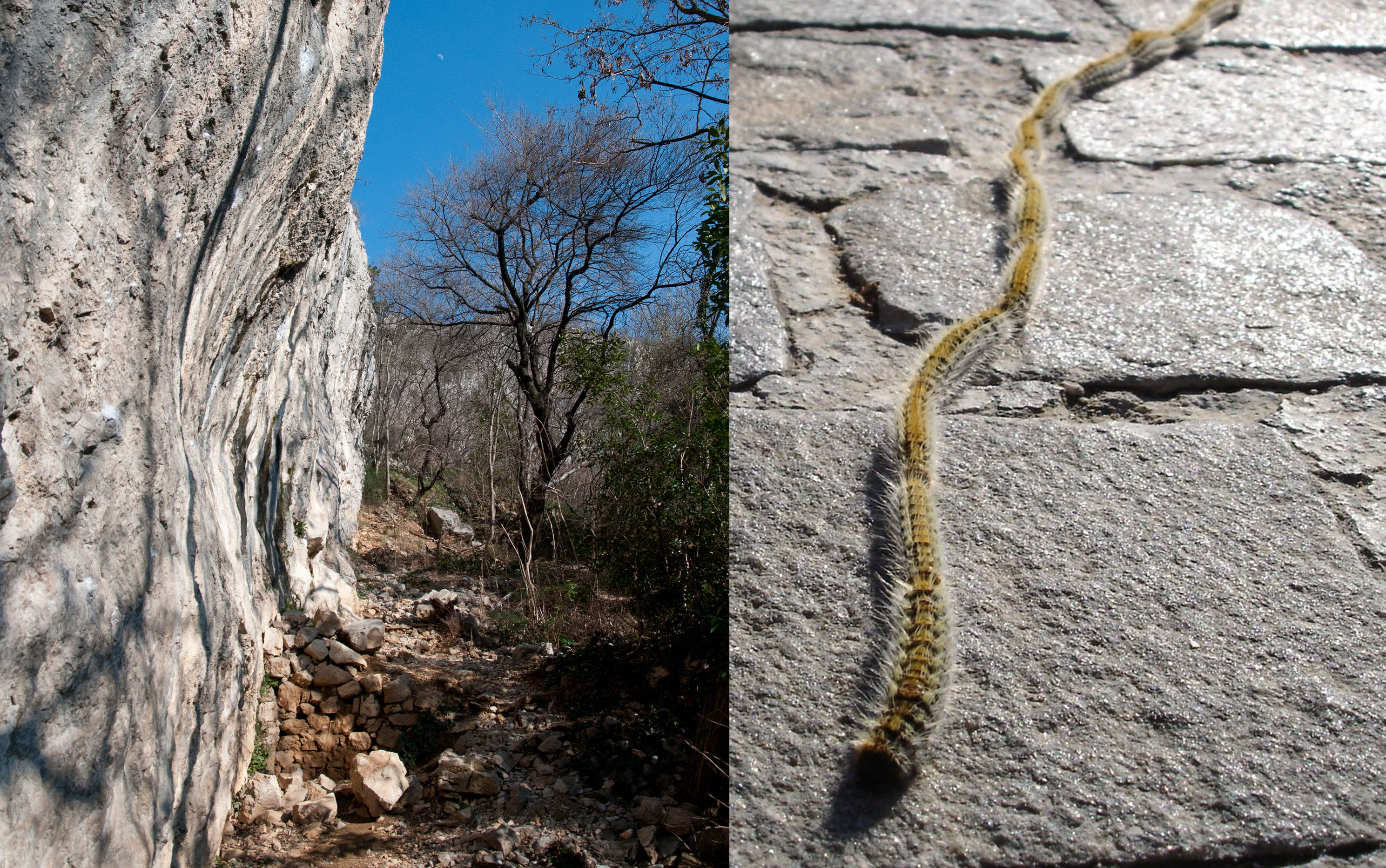 Easter Alarm
Sun and crowds were for sure the most common things in the crags of Istria in the last days.
There were really a lot of climbers everywhere around. And even more are expected for this weekend. So, please be patient and follow simple rules how to act in this kind of situations. Basically, behave like at home: park the car on a proper parking place and not in the middle of the village, use official trails, take the trash back home, be patient with other climbers, stay safe,….
What about some ticks this week? To mention the most significant: Old slovenian machines, Luka Zazvonil and Matej Sova, clipped the chains of the beautiful resistant 8b in Kompanj called Fortyfeed woman, an easier variation of the classic Hard sun. In Kompanj also young Croatian girl Jani Zoraj successed in powerful 8a, Domaće kobasice. Later that week she did her first 8a+ as well, Sonce v očeh in Mišja peč. In Mišja peč Slovakian climber Stefan Bednar executed in long Kaj ti je deklica, 8b+.
Another Croatian Goran Matika – Gogo did the fast repeat of the classic 8b in the new sector of Istarske toplice, American gipsy.
In Italian Istria, more specific, in Val Rosandra in the sector Strapiombi di Vergine German climber Melanie Michalski ticked Tiger Jack, 8a.
Special warning! Pine processionaries are marching around so be careful, because the urticating hairs of the caterpillar larvae cause harmful reactions in humans, dogs and other mammals.
Have fun at the crag & happy Easter! 😀