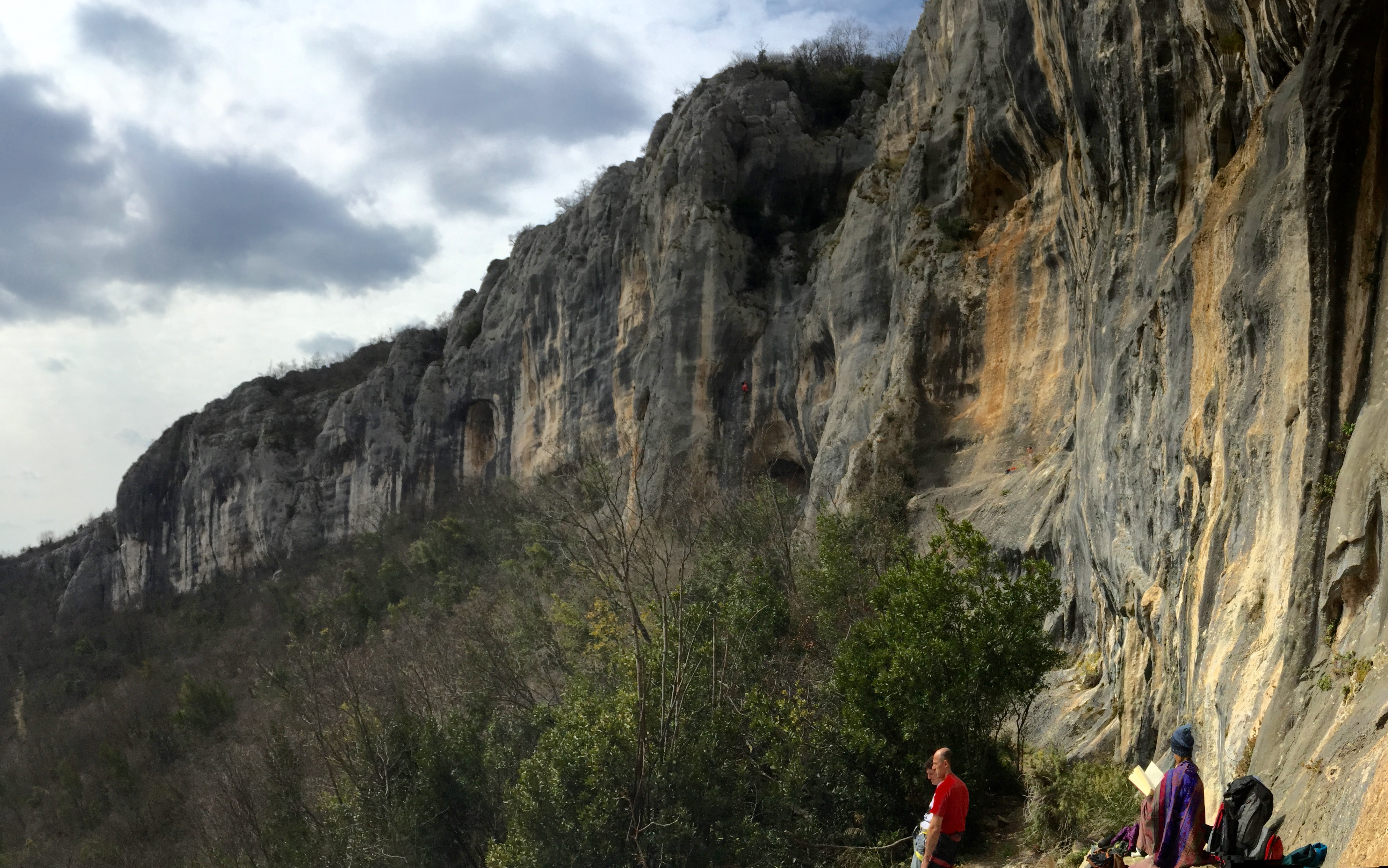 Canon back in the game
@new sector in Istarske toplice
Luca Zardini – Canon has done it again! 42 years old ex World Cup competitor from the Dolomites ticked off 8c+ with The Core in Medveja in Croatian Istria. Canon worked the classic 35 meter line, one of the first of its grade in Croatia, already in the autumn and succesed this Monday. Bolted by Enrico Polo, first ascended by Klemen Bečan in 2011 graded like 9a and later repeated and downgraded by Enrico's brother Andrea Polo, Silvio Reffo and Gabriele Gorobey "Sbisi".
Another Italian superstar, ex World Cup competitor as well, Alberto Gnerro climbed in Medveja where he got the 3rd repeat of Outdoor fingerspiel, 8c.
Not far away, in the new sector of Istarske toplice, Carlo Giuliberti opened and climbed a new beautiful long and vertical line with a nice boulder in the top, now named "Their law" with proposed grade 8b.
In Slovenian Istria Tim Unuk fired the long endurance testpiece of Mišja peč – Millenium, 8b+. Also in Mišja peč, Frenk Jensterle redpointed Gorenjski šnops (8b), while in sector above the village of Osp, young and strong Anja Šerbinek clipped the chains of Karies, one of the first 8b's in Slovenia which is now considered more as an 8a+.
Today it's raining a bit, but the weather report for the next days looks very nice. The sun and Easter holidays are on their way. 🙂