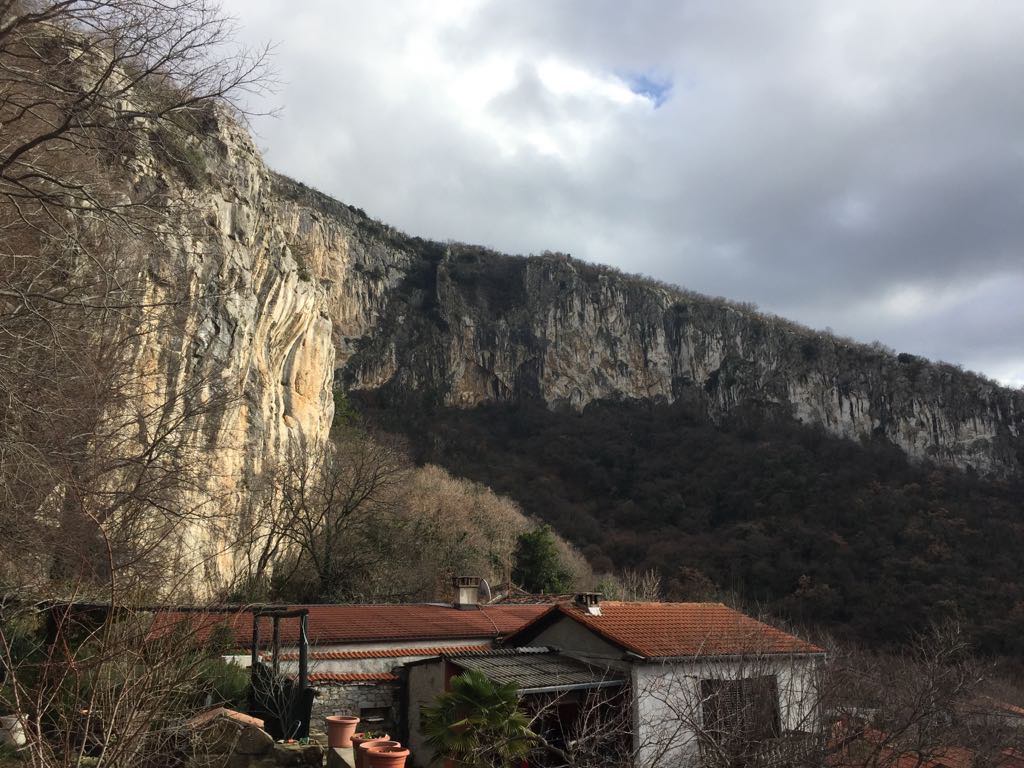 Finally better forecast for the next days
Photo @ Osp today
The weather in the last days was not on the climber's side. There were some windows of sun around new year, but as well a lot of rain, so many tufas were dripping. Now the rain stopped and the clouds are beginning to clear, the rocks are getting dry, and seems that it will be possible to climb normally again. From tomorrow on it should be perfect, let's use this nice weather for our beloved sport on the rocks!
And what was climbed in the last days?
Young and strong Italian Matteo Menardi flashed the long Uživancija (8a) in Mišja peč.
German Stephan Vogt visited Pandora where he flashed Marmots at work, a route where a new hold appeared in the crux probably because of the overbrushing, so the grade dropped from 8b to somewhere around 8a or 8a+. He was also climbing in Kompanj, where he made a first ascent of a direct start to Domaće kobasice (8a) which adds a boulder around FB7c grade that makes now a new route with the name Domaći Tofu and a proposed grade of 8b.
To get to know a bit more about Stephan Vogt, check his video of the first and the most famous 9a in the world, Action direct from Frankenjura.
Already at the end of the last year in slabby Dvigrad another first ascent was done by Marko Kalčić from Pula who climbed the project in between Pukotina (6b) and Lo Gnomo (6c+), now with the name Divi prasac and a proposed grade of 7b+.
Hopefully much more news will come in the next days. Have fun!