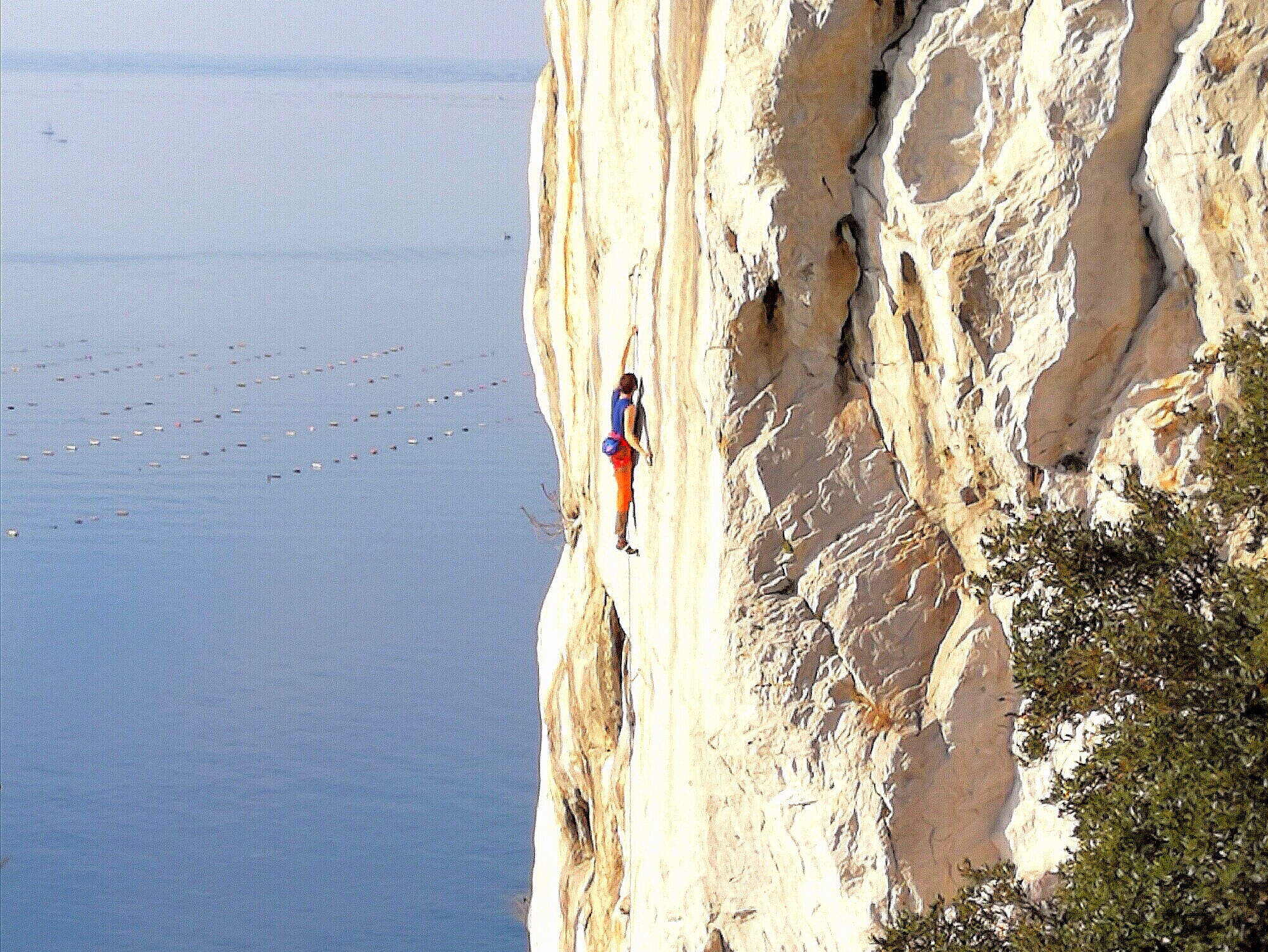 All routes in Costiera climbed by Benjamin Marjanovič
Benjamin Marjanovič in Doris (8a) in Costiera @ photo by Anej Kodele
Interesting news come from Benjamin Marjanovič who climbed all the routes in Costiera, an old-school climbing area with amazing scenery above the gulf of Trieste. His last redpointed routes were Meglio di niente (7c) and Doris (8a). Just to mention, that Costiera is home of the first Istrian 8a, Santa Esmeralda. There are only two projects left in this scenic crag, Graton pour homme and Ultimo tango, for which its well known that until now, still no climber did all the moves. Projects for the new coming generation?
In Mišja peč, Guido de Sabbata redpointed the beautiful Sreča vrtnice (8b) while in Croatia, more specific in Kamena vrata, Rajko Zajc first ascended two short projects Pritisak (7c) and No sun no fun (7b+).
The climbing season is on!