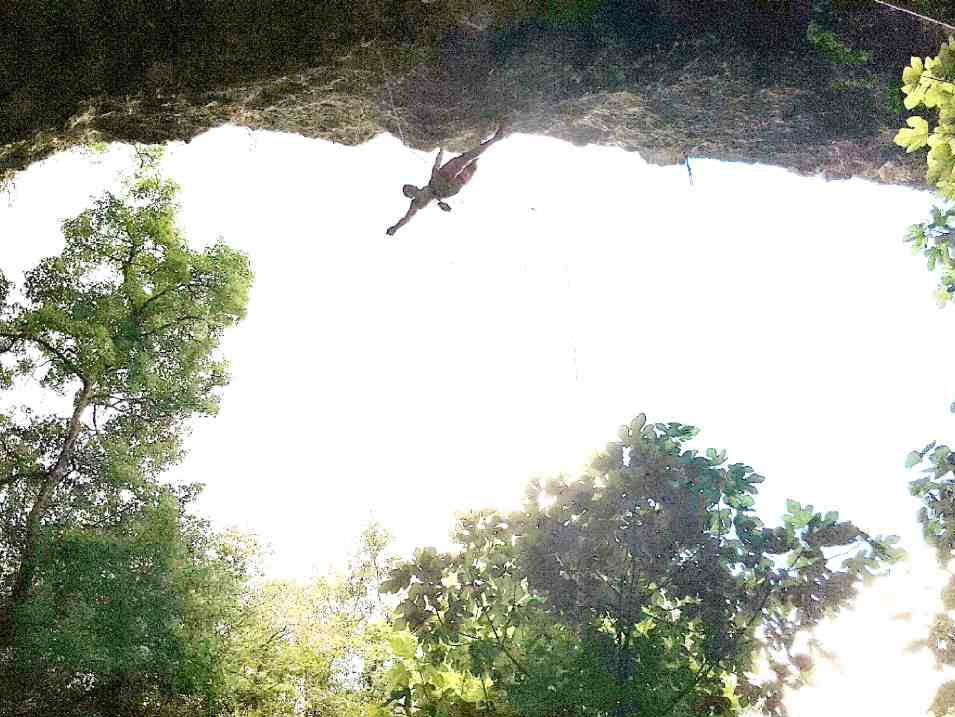 Finta di mona 8b+ FA in Buzetski kanjon
Gianfranco Dušić in Finta di mona (8b+) @ photo from his FB
A couple of days back Gianfranco Dušić redpointed one of the steepest projects in Istria, the old Stefanos Varnerins project to the left of Izvor života (8a) in Buzetski kanjon, sector Slap (Waterfall). Now the route has a name Finta di mona and it's proposed grade is 8b+. Gianfranco claims it as his super antystyle, as it presents full roof climbing, but anyways with his biiiig span and full shape on, he managed to cruise right through it. Just big congrats!
By the way, after too much rain, the lake in the big cave cave of Osp finally disappeared and one of the latest local guys, Anej Kodele ticked Helihopter malo drugače (8c), a link between Helihopter v omaki and Osapska pošast, just another 55 meters long and at least 30 meters steep endurance monster pitch. Bravo for the first 8c, dude!
Besides of that, he just did another first ascent of a route now named 5 prijateljev, which starts in Magična goba, goes left to the impressive tufa and turns back on the chain of it. One brilliant 7c more! Thumbs up!