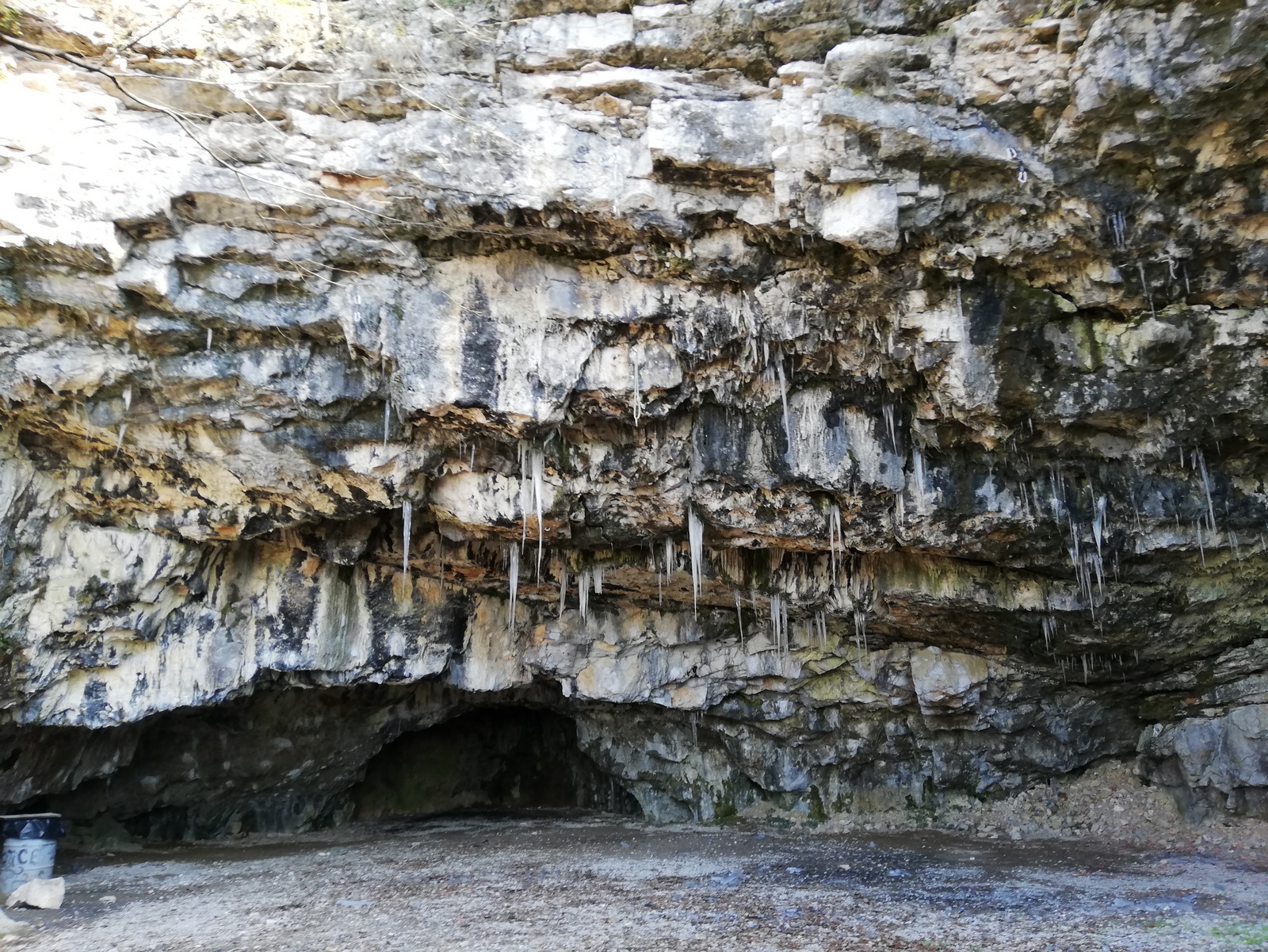 Frozen Istria
Frozen Črnotiče @ photo by Primož Grilc
In the last weeks the temperatures in Istria were the coldest ones this winter. It was freezing all around. The wet tufas have turned in to icicles. Anyways, some guys used the chilly climbing conditions and crushed a lot of hard stuff all around.
Young Matic Kotar climbed his hardest route until now by clipping the chains of Missing link (8b+) in Mišja peč, respectively on his second go.
Polish climber, Piotrek Balas redpointed its neighboring route Marjetica (8b).
Matjaž Zorko showed his strength once again by ticking the crimpy Popolni mrk (8c) and bouldery No fly zone (8b), both in Mišja peč as well.
Gašper Pintar succeeded in traditional route named Vražji Robert (8b+). Vražji Robert or »The evil Robert« is a multipitch 8b+ route in the big wall of Osp protected only by old pitons. From the first easy warm up pitch you get to a comfy ledge from which starts a super-steep dihedral graded 8b to a hanging belay from where follows another 7c+. Like this it was first ascended by Igor Kalan and later repeated by Marko Lukič, Franci Jensterle, Martina Čufar, Miha Valič and Luka Krajnc. A couple of years later Slovenian alpinist Luka Lindič climbed the more logical ascent of this alpine route, linking the 8b into 7c+, to get a 40 meters long endurance testpiece from belaying ledge to another good ledge. In the same way was later repeated as well by multidiscipline climber Jernej Kruder and now also by Gašper. After this 8b+ pitch you have still one fragile and bad protected 7a and a finish in a nicely bolted 6b+. A 130 meters long adventure!
In the bouldering spot of Vitovlje, on the boulder called Hueco wall, Jernej Kruder smashed the crimpy masterpieces Mesoreznica (FB8a) and Mazohist (FB8b).
Now the temperatures got much warmer and spring is already knocking on the door. The conditions for climbing are getting prime, so see you on the rocks!