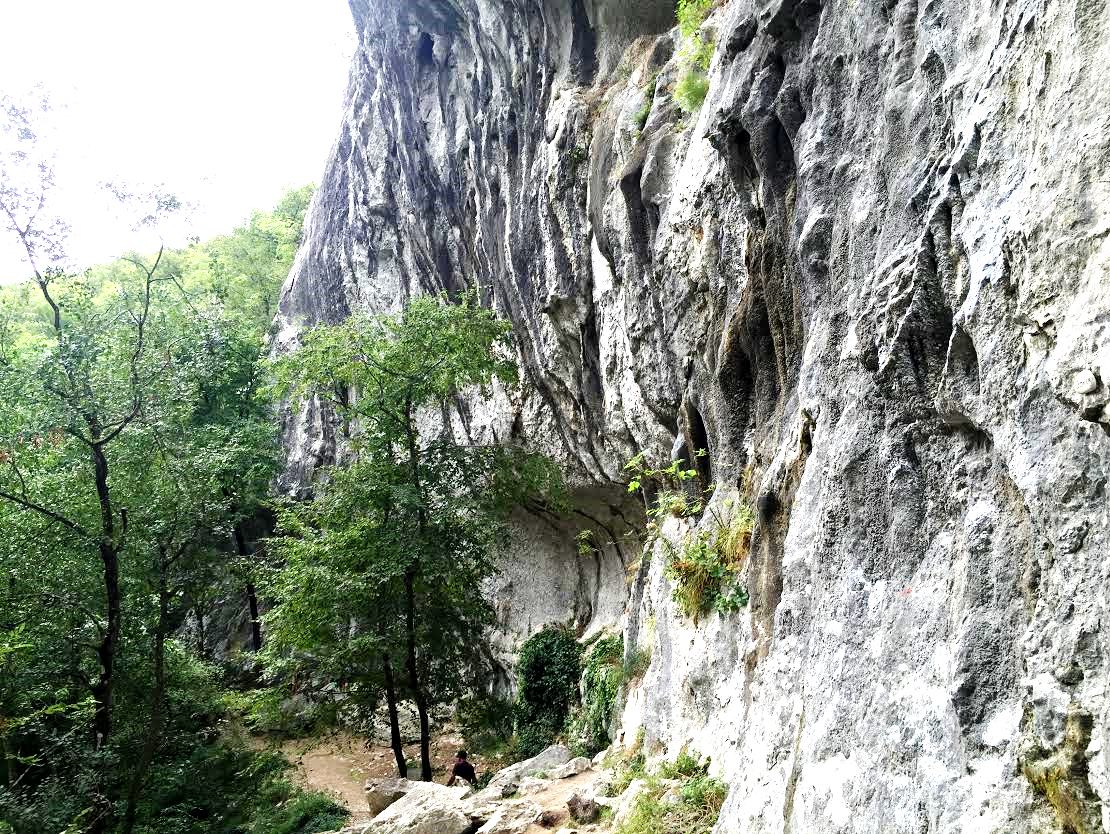 Hard ascents from the summer climbing areas
Photo @ summer sector called Befana in Buzetski kanjon
In Baratro, Andrea Padoan climbed L'impero dei sensi (8b+), the route that was bolted and manufactured by Ciano, the owner of the best climbing gym in Trieste called Gravita Zero.
The young and strong Luca Bacer from Trieste fired the classic Sežana 31249 (8b) and Klemen Kejžar clipped the chains of bouldery Onda anomala (8b) in always fresh crag Skedenj that is located near Sežana.
Marko Kalčić from Pula redpointed his third 8b ever, the 30 meters long tufa challenge called Lap dance (8b) in the beautiful summer sector of Buzetski kanjon.
Also a new route, for now still a project, was bolted by Benjamin Marjanovič in the big cave of Osp. It shares the same start as Tržaška, however it turns to the right after first 7-8 meters in the slab, and continues into the big overhang for about 35 meters. Hopefully he climbs it soon.
It is hot in Istria, but still climbing is possible if you are highly motivated, so people, keep on crushing hard!