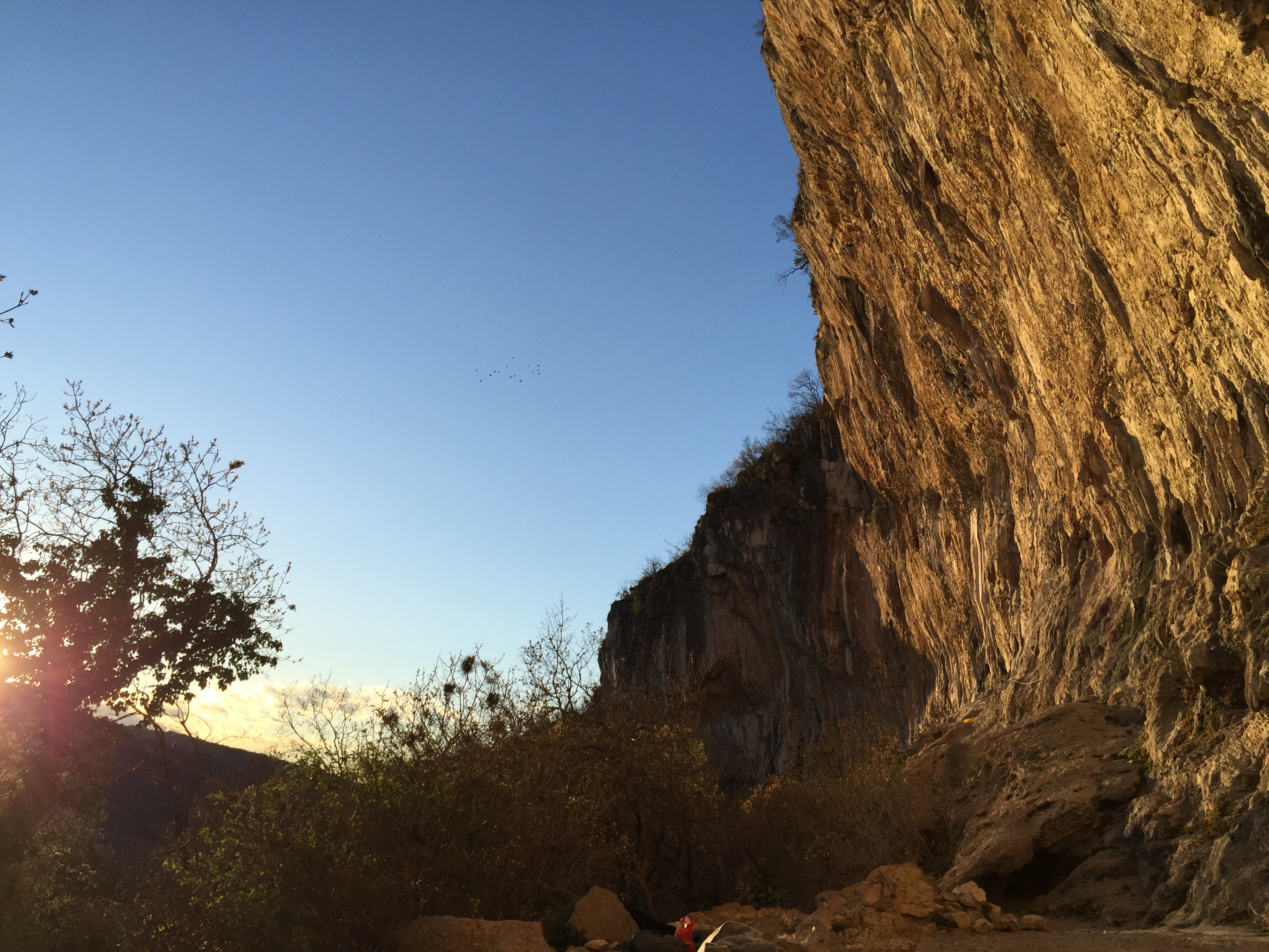 Hard redpoints in Mišja peč
photo @ Mišja peč in the sunset
All the hardcore climbers seem to head down to Mišja peč in these days, of course the temps dropped down a bit, "burja" arrived and the conditions got prime.
World Cup competitor, young Ukranian Fedir Samoilov clipped the chains of 35 meters long resistant classic Histerija (8c+) after falling about ten times on the last desperate move. He also redpointed the tricky & fingery Človek ne jezi se (8c).
Slovenian Dominik Fon climbed his first 8c ever by ticking the classic powerfest Talk is cheap in the left part of Mišja peč.
Then Jaka Šprah fired nowadays hard 8b+, Karizma and Marjetica (8b) as well. The later one was done also by Matteo Menardi, who as well onsighted the combination of Corto (8a) with the exit of Hobit (7c), with the name White power (8a/a+).
Have fun!