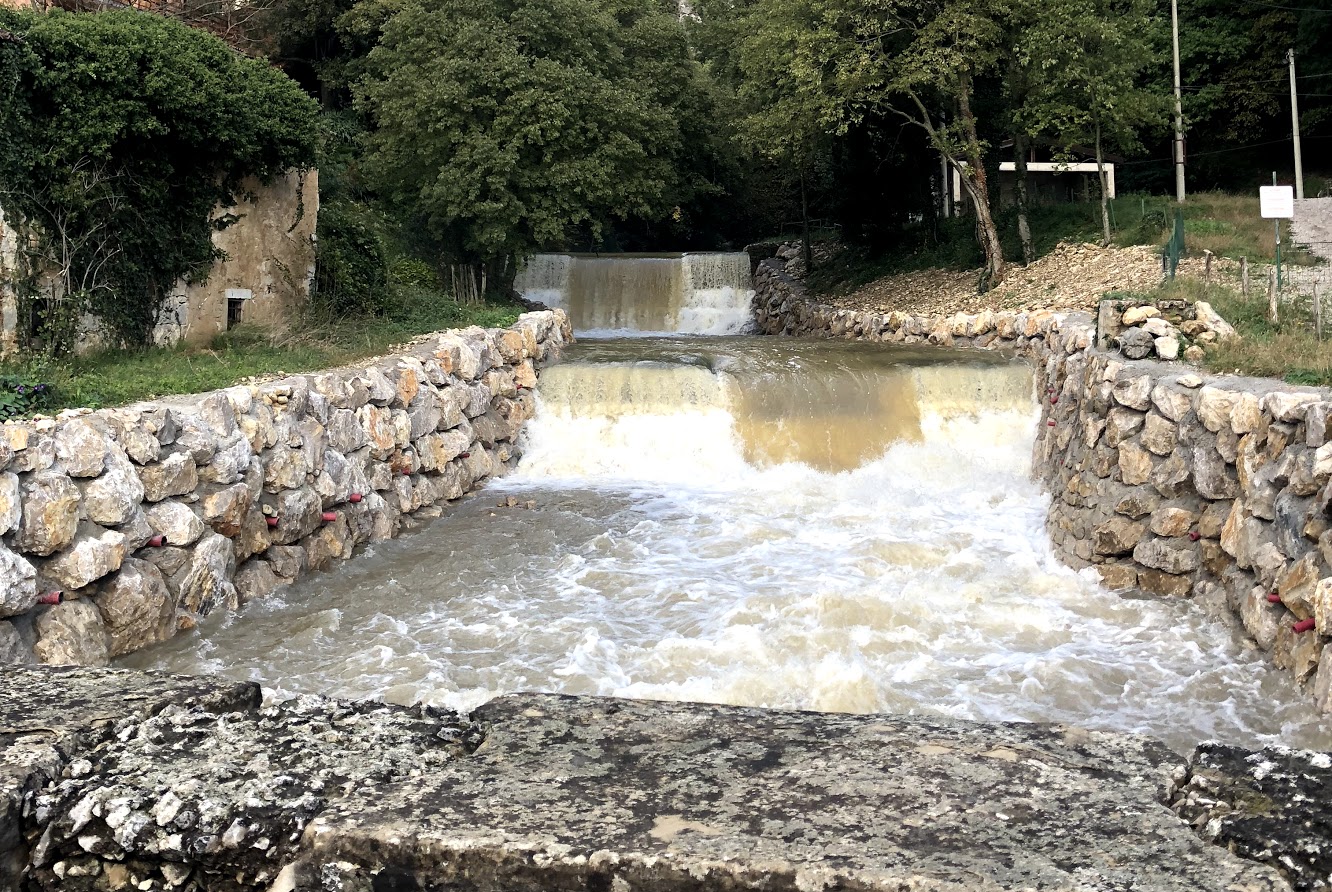 Holidays, crowds, Jessy Pilz and more…
photo @ Osp river
We know, we are a bit late with this post, but better now then never.
Holidays around 1st of November ended, Halloween passed, there were such big crowds of climbers in Mišja peč, you can't imagine, the whole new parking place was totally full, there were climbers from all over Europe as there was pouring rain everywhere around, but Mišja peč remained dry!
In terms of climbing, what happened?
The Italian, Sandro Neri, 55-years old legend from Erto, one of the famous »Ragazzi di ZOO di Erto« after more then 30 years of climbing, redpointed his first 8c, the resistant 55 meters long Osapska pošast (8c) just in the last days before the rain filled the big cave of Osp.
In Mišja peč, much younger Klemen Novak climbed Strelovod (8c). The same route was done for the first 8c by Jakob Šparovec, who proved his shape also by redpointing Veper lady (8b), the hardest route in sector Babna in Osp.
Also in Mišja peč, Austrian Jakob Greistorfer crushed Marjetica (8b) and Czech girl Tereza Širučkova danced through Chiquita (8a) in great style.
Second in overall lead World cup this year, Austrian Jessica Pilz made a brief visit to Mišja peč as well. In just two days she onsighted long classics like Albanski konjak (8a), Uživancija (8a) and Ptičja perspektiva (8a+) and on second go fired Corrida (8c).
Another World cup competitor showed up in Mišja peč, Fedir Samoilov from Ukraine, who did the long beauty Kaj ti je deklica? (8b+).
In Limski kanal, close to Rovinj, Romanian Gustavo Chimera fired the hardest route over there, Starec in morje (8c).
Slovenian Jure Golob ticked another 8c in his long climbing career by climbing short and bouldery route in steep sector named Caprette in Val Rosandra. This is probably the first repeat after the local Rocco Romano's first ascent back in 2010/11.
So many good performances that it is hard to follow!