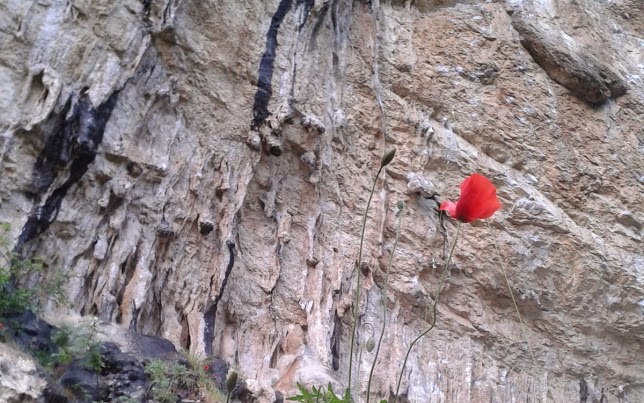 Hard redpoints this week in Mišja peč and around
It started on the weekend with the bad weather continuing with fully sunny week and also some sun appeared on Saturday while Sunday was shit :).
Many hard redpoints were made during this week, just to mention few of them:
– Anže Varga redpointed Missing link 8b+ and it's version Natural link 8c
– Tim Unuk passed the endurance test of Mr. Big hand, 8b+
– Jakob Bizjak putted the rope in anchor of Missing link, 8b+
– Goran Matika from Croatia redpointed Sreča vrtnice, the long 8b in central part of Mišja peč
– there was also this year's vice world bouldering champion climbing in Mišja peč, he did Pikova dama 8b and Karizma 8b+…guess what's his name?
– Carlo Giulberti redpointed his first 8c ever doing Corrida in Mišja peč, while the other day he made a 2nd go ascent of Orcobaleno 8b in Napoleonica. Later he returned to Mišja peč to make an on-sight ascent of Albanski konjak, 8a.