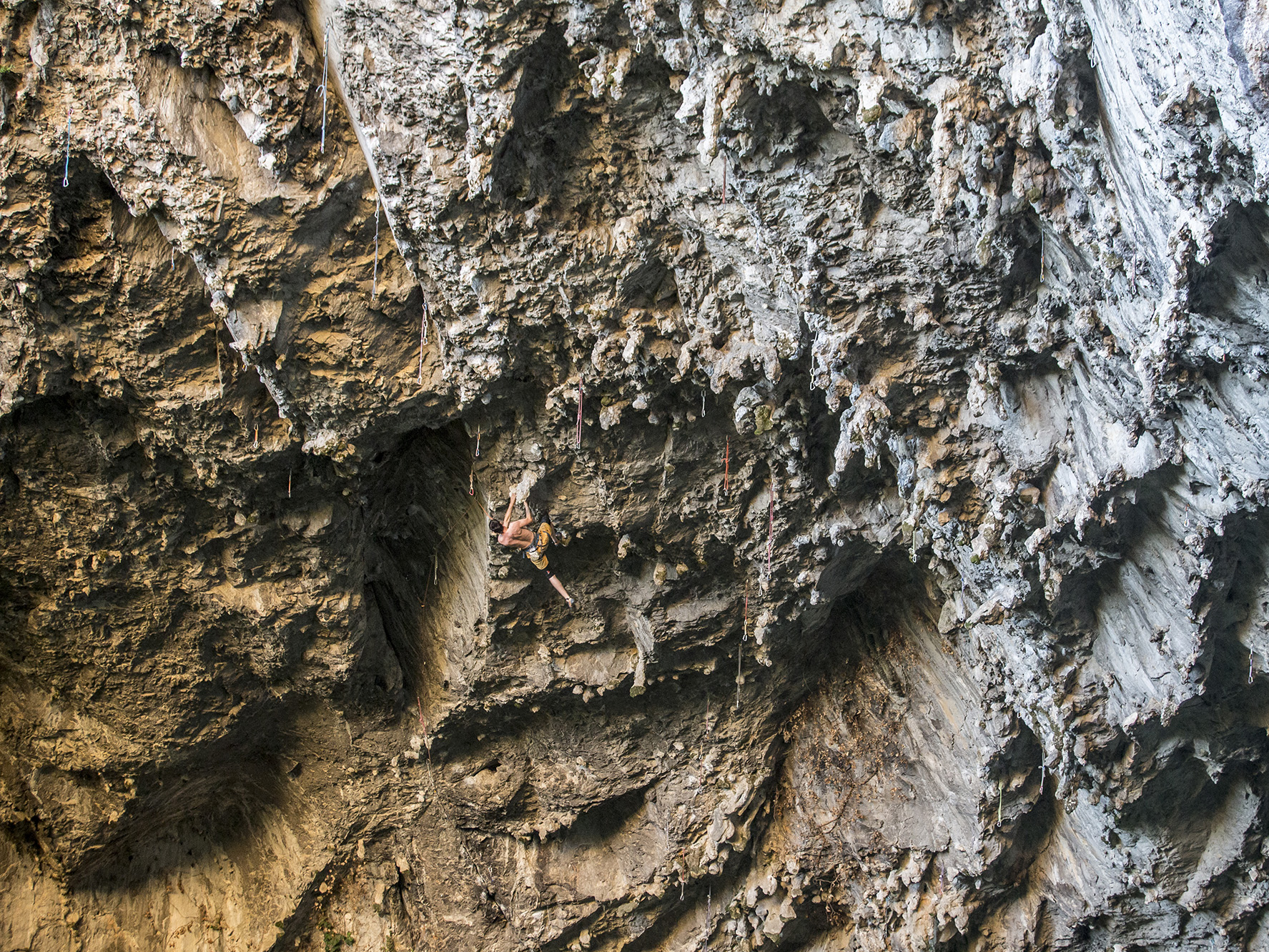 Hot, but possible to climb!
Jure Piršič in between the tufas of Osapska pošast (8c) in the cave of Osp @ photo by Suzana Uršič
Jure Piršič climbed his first 8c by clipping the chains of 55 meters long marathon route in the big cave of Osp, "Osapska pošast" alias "The monster from Osp"! Bravo Jure 😉
The author of the just mentioned route, Klemen Bečan, is back in Slovenia. He used good conditions in Skedenj and on his second go fired Vision, the 8b+ characterized by first boulder in full roof with extra-long moves on the undercuts, steep traverse on big holds but always in the roof and one more boulder on smaller crimps to finish on big moves and OK holds. The second part still remains a project! We know it's possible, come on guys!
Timon Lauck from Germany is back on his summer holidays in Istria. Like last year, he used early morning hours to visit, climb and crush in Pandora. This summer he smashed the classic power endurance test Avatar (8b). 😊
For the romantic souls on holidays in Istria! Don't forget to sleep some days this week under the stars! Check this!