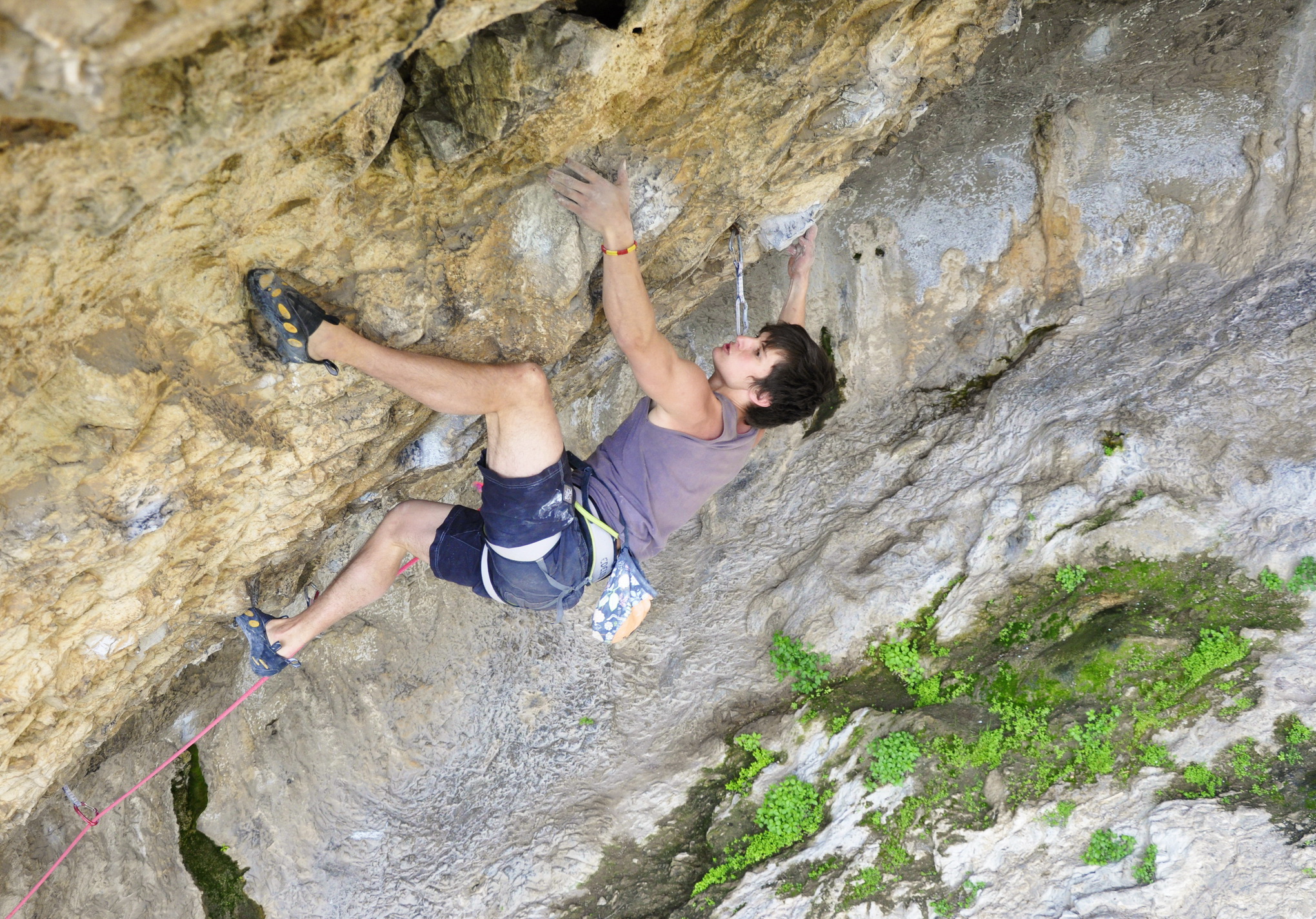 Izidor Zupan & Jernej Kruder redpointed Working class hero 8b+ in the Osp Big cave
Last year directly after legendary Johanov memorial competition in the Big wall of Osp, Izidor Zupan injured his knee while almost redpointing Working class hero, a 30 meter beast in the Osp Big cave.
He returned this year for a weekend with Jernej Kruder. First day Jernej fell from last holds of Helihopter v omaki (8b) on his onsight attempt. Next day both Izi and Jernej (on his 2nd attempt) easily redpointed this 8b+ overhanging beauty bolted by Andrea Polo called Working class hero.