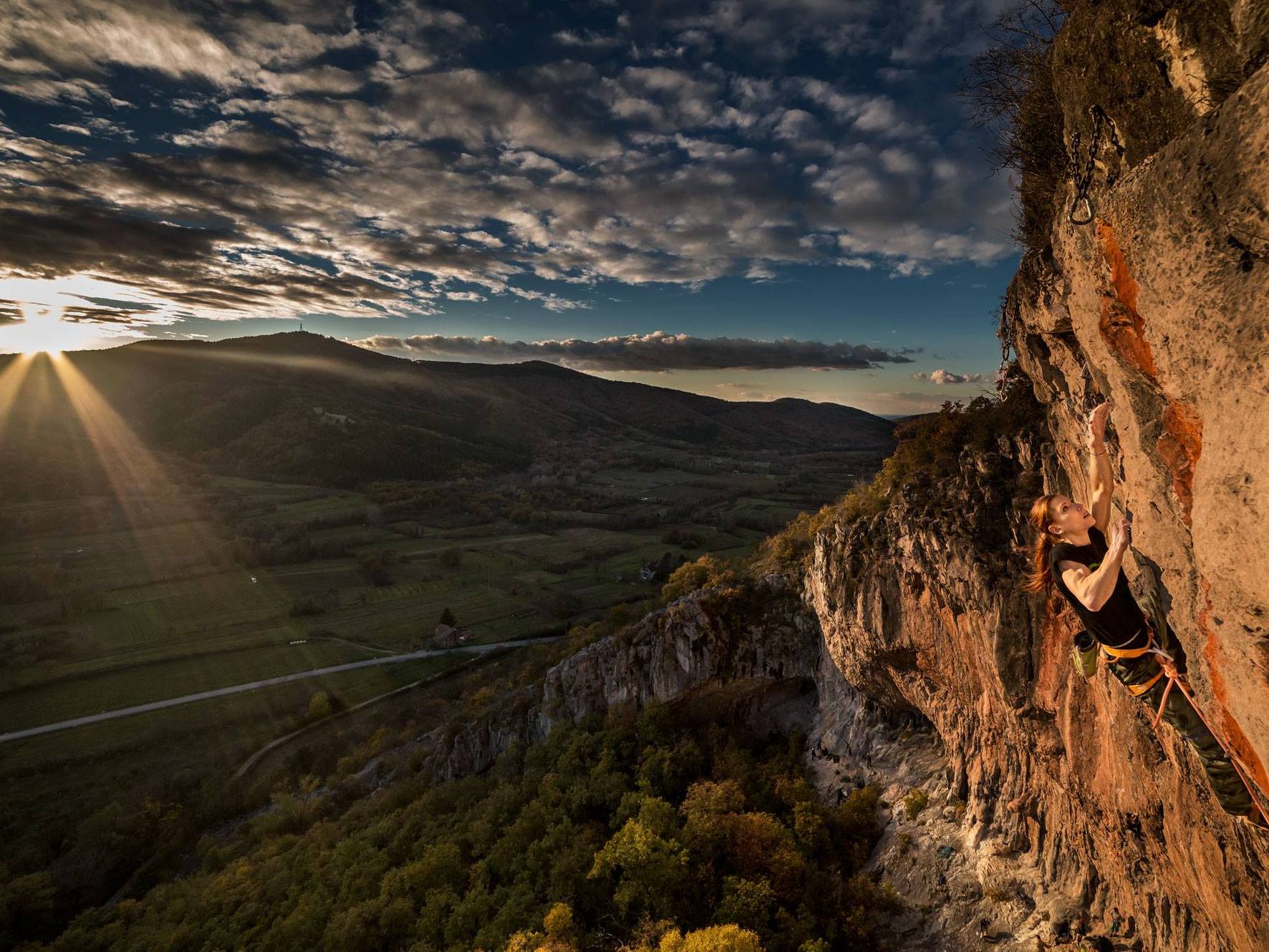 Martin Bergant and Histerija (8c+) in Mišja peč
Mina Markovič in Histerija (8c+) in Mišja peč @photo by Luka Fonda
Yesterday, Martin Bergant fired his hardest route to date, Histerija (8c+) in Mišja peč. The king line in the central part of Mišja peč in between the famous warm-up climb Rodeo (7a) and the classic Ptičja perspektiva (7b, 8a+) was first climbed by Matej Sova back in 2004.
It is around 35 meters long with the first half quiet easy climbing on tufas untill the good rest under the first crux on small pinches and crimps followed by poor kneebar rest on sloppers. After that it comes the hardest part of the route on very small crimps, sidepulls and bad footholds. From there on, you are in the »game«, you just need some speed, clear head and a lot of power endurance. No clipping for next 10 meters on perfect holds far apart and no rest to shake out just for a bit, until you reach the last jug under the anchor on the top of the wall. A true masterpiece!
First 8c+ for Martin, but for sure not the last one!
Keep on rocking!