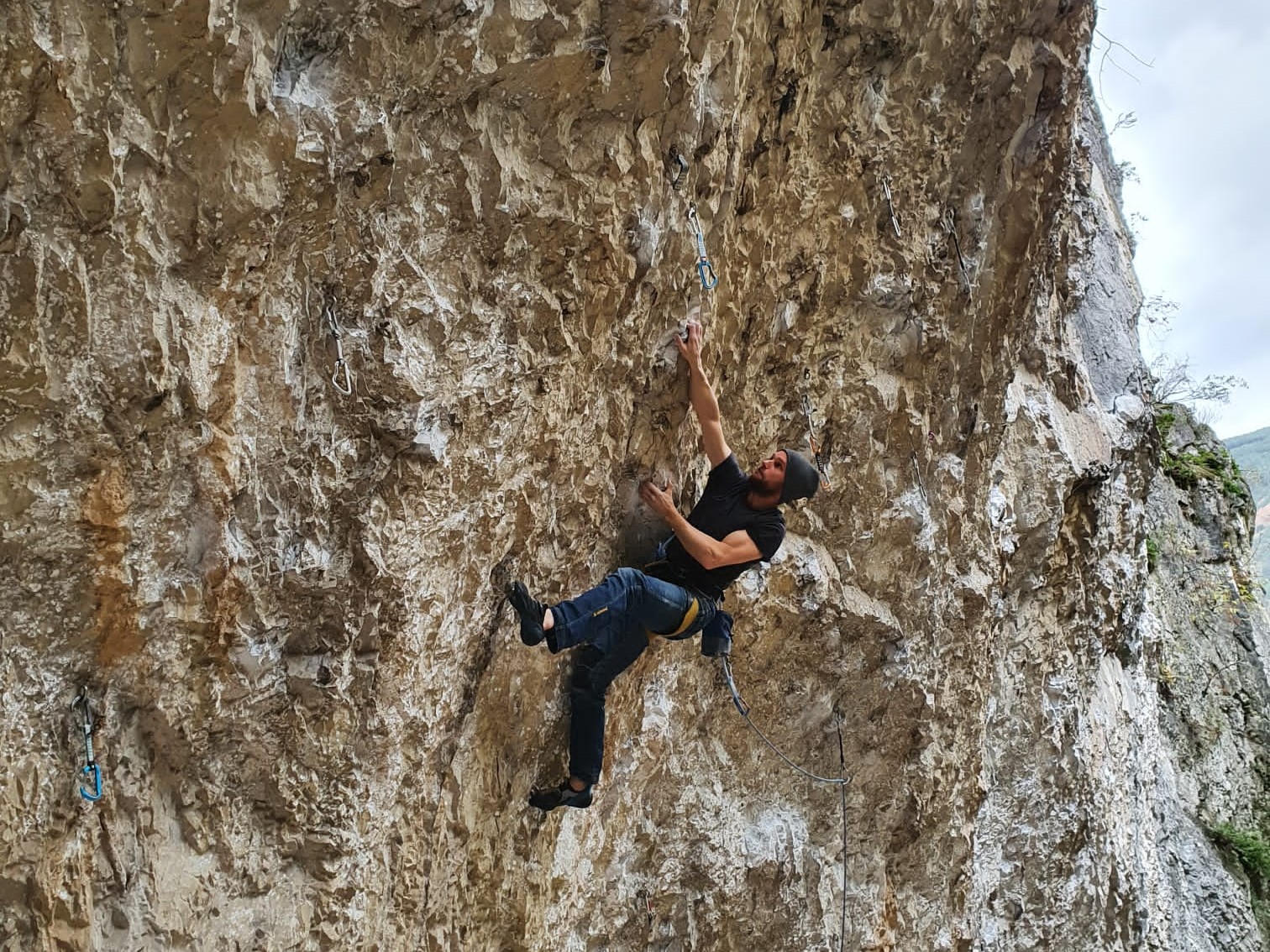 Mitja Jereb climbs his first 8c, Strelovod in Mišja peč
Slovenian climber, Mitja Jereb has climbed his first 8c, Strelovod in Mišja peč. After one hold partially broke off on the end of traverse, Mitja Jereb used a kneepad to pass the sequence and successfully clipped the chains. Big congrats!

Also in Mišja peč, Tomaž Bevk redpointed the rarely done Klobasa (8b). It was first ascended in 1988 by Tadej Slabe and graded 8a+. It was the first 8a+ on Slovenian soil and later got even upgraded to 8b. It is a beautiful 7c to a desperate crux in the top slab on bad crimps and blank footholds.

Then, Bor Savnik crushed long and bouldery Nočna kronika (8b) in the same crag.

12 years old Tia Brnot Mrak onsighted the crimpy slab Oro puro (7c), a couple of meters to the left.

Austrian guy, Martin Sobotka fired the soft Lahko noč Irena (8b), while Czech climber Vojta Trojan ticked the classic powerfest Missing link (8b+) on his second try, in the right part of Mišja peč.

In Croatia, in panoramic Medveja, French lady Caroline Minvielle climbed Venga vecchio (8a) on her second go. Hungarian climber Balasz Bajusz flashed Total extreme (8a) in the same crag.

The weather forecast for the next days looks cool, some fresh and cold air with some rain will hit us again on Saturday and Sunday, then it will be a bit more chilly but dry.