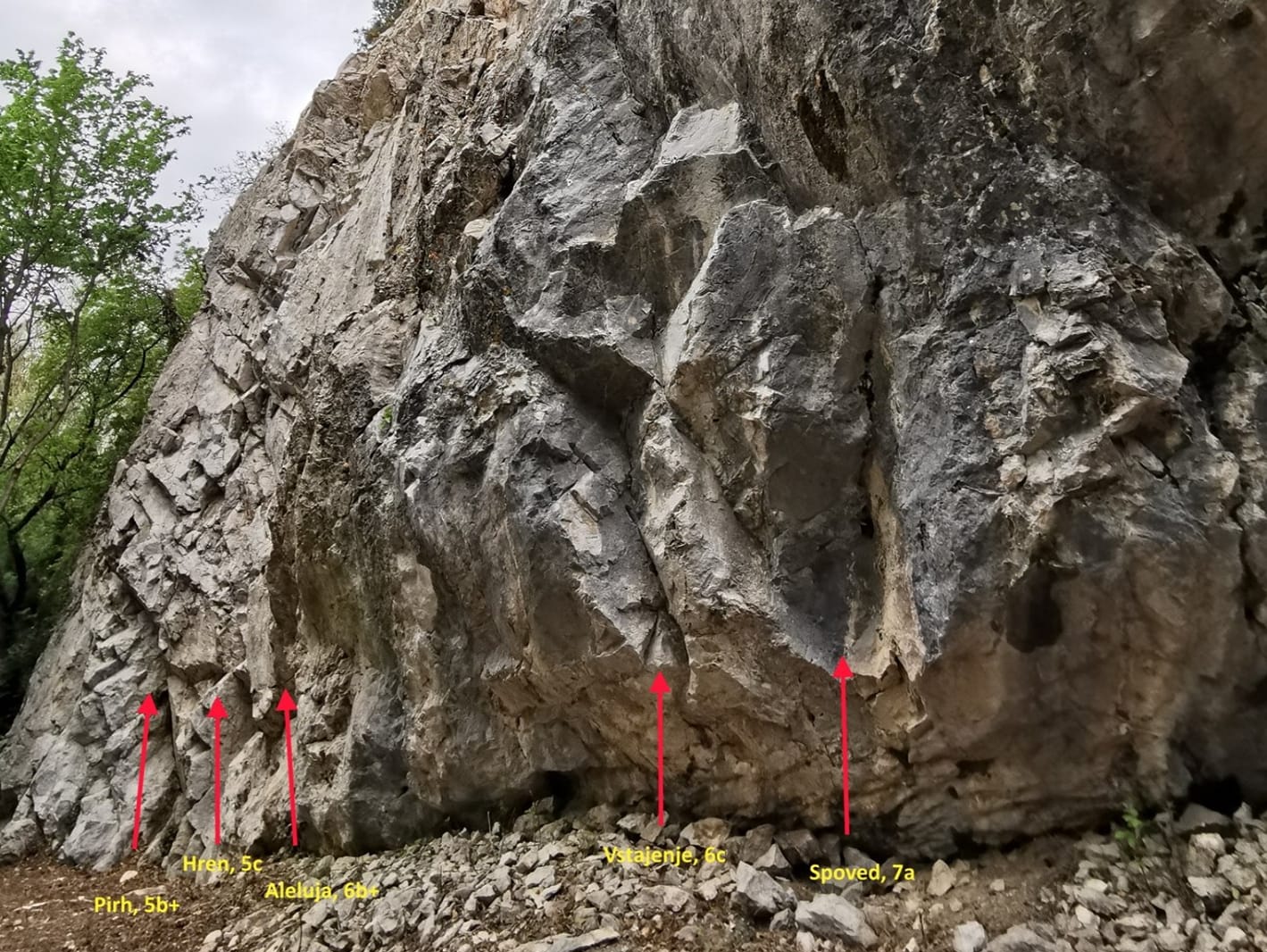 New routes in Črni kal & latest ascents
photo @ new routes in Črni kal
Silvo Karo, a world known alpinist who is living in Osp, cleaned and bolted a brand new sector in Črni kal a month ago or so. All the routes are around 30 meters long and they are situated in between sector above the road and Turkish tower. The access to the routes can be measured in seconds. From left to the right you have: Pirh (5b+), Hren (5c), Aleluja (6b+), Vstajenje (6c) and Spoved (7a).
All the routes are beautiful and just for them it's worth a visit of this old-school crag.
To check more about alpine adventures of Silvo Karo, we suggest you to order his autobiography book Rock'n'roll on the wall on this link.
And the latest hardest ascents in Istria?
In Slovenia, Domen Kolenko climbed his hardest route until now, the steep powerfest of Mišja peč called Missing link (8b+). Jakob Šparovec did its harder left version aka Missing drink (8b+). And Jakob Kos redpointed the first route to the right of Missing link (8b+), named Marjetica (8b).
In Italy above the gulf of Trieste, Andrea Pustetto fired Masochismo (8b) in the secret summer crag Baratro.
In Croatia, in Pandora, in probably the biggest overhang on Balkan, Ivan Pevec crushed the classic power endurance test piece Avatar (8b). Check the nice video of his ascent here.
On Sunday there we will be rebolting action in Mišja peč, so please avoid climbing!