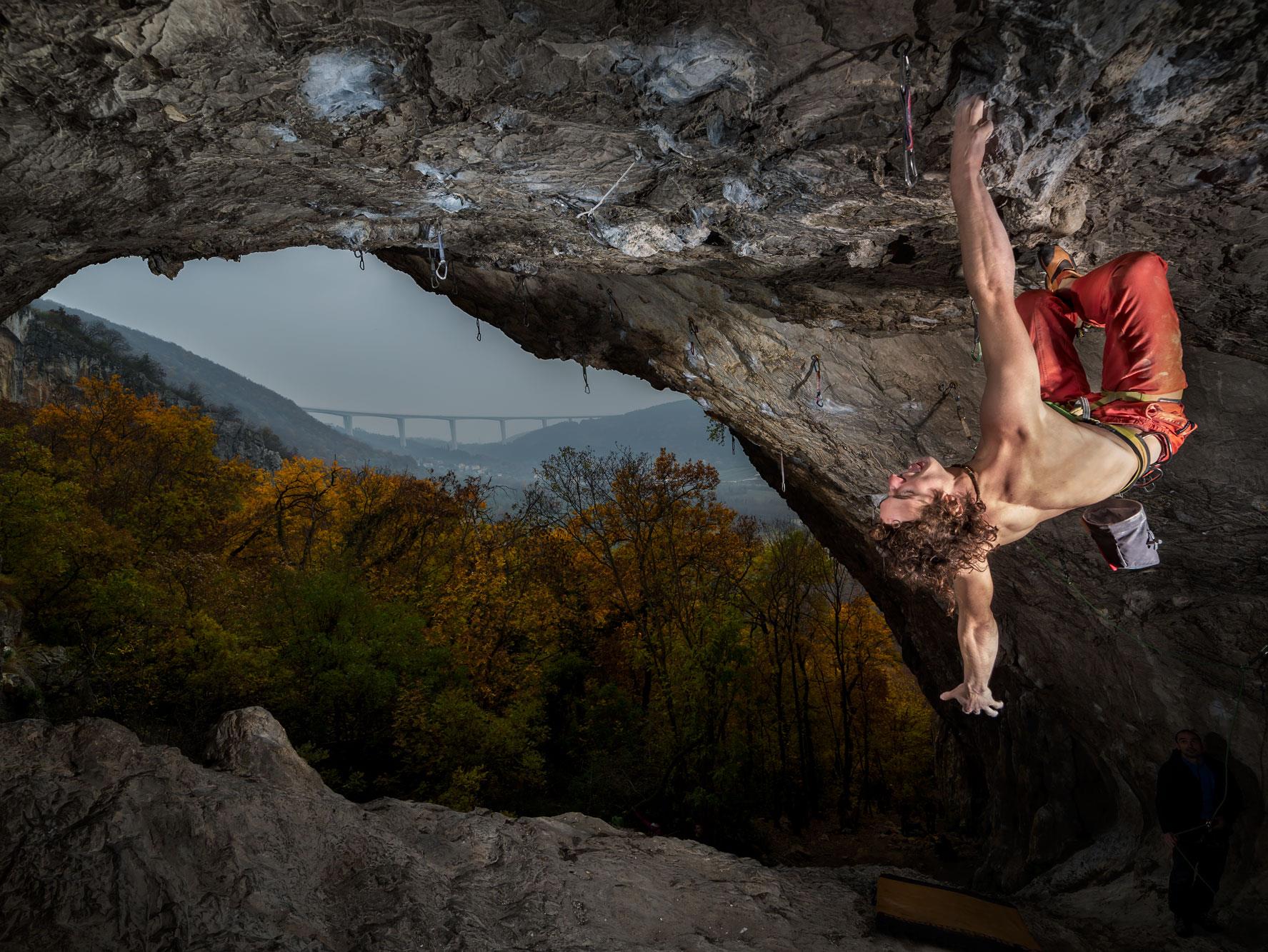 Adam Ondra is back in Istria
Adam Ondra in Istria's hardest route Vicious circle (9a+/b) in Mišja peč, that still waits for its first repeat @ photo by Luka Fonda
Did you hear? Adam Ondra, the world's best and strongest climber ever, is back in Istria after a couple of years. He visited Limski kanal where he onsighted Franci Jensterle's hardest route over there, Starec in morje (8c), for which he thinks that it should be downgraded to 8b+. Then he visited for the first time the beautiful crag above the village of Roč, named Kompanj, where he onsighted Hard sun (8b+), Reinini (8b) and Nussknacker (8b). Hopefully he has still some days left here in Istria, so he can onsight or  redpoint some of the others king lines in the area as well.
In Istarske toplice, Italian Gabriele Gorobey smashed in just couple of tries the 4th ascent of Caveman's underground (8c+). It was first ascended by Austrian Gerhard Hoerhager and later repeated only by World Cup competitors like Klemen Bečan and Jakob Schubert.
Another Italian, already noticed in our latest news, Luca Bacer fired his first FB8b by doing Boštjan Weingerls masterpiece in the cave of Črnotiče called Prince of darkness (FB8b).
In Mišja peč, young but strong Austrian Julian Fian from Klagenfurt, redpointed his first 8c (by skipping the grade of 8b+) with clipping the chains of Vizija (8c).
Good weather, many news! More to follow 😉