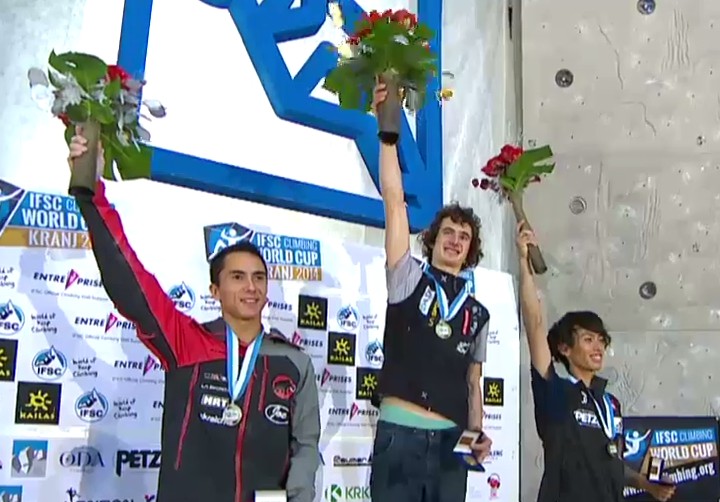 Quick stop in Mišja peč after WC for Adam Ondra
After two days of competiting on the last lead competion in series of World cup 2014 in Kranj, where he put up a great show winning quite superior, Adam Ondra came on Monday 17th November after long time back to one of his favourite crags – Mišja peč in Slovenia.
That day he successed in Za staro kolo in majhnega psa, the 8c+ he tried years ago but didn't manage to redpoint at that time. In between he also did 4 routes, which he all tried years ago to onsight but failed, so this time it was more like 1st try attempt so called Alzheimer onsight of:
– Pikova dama 8b
– Chiquita 8b
– Karizma 8b+
– Mr Big Hand 8b+
Impressive!