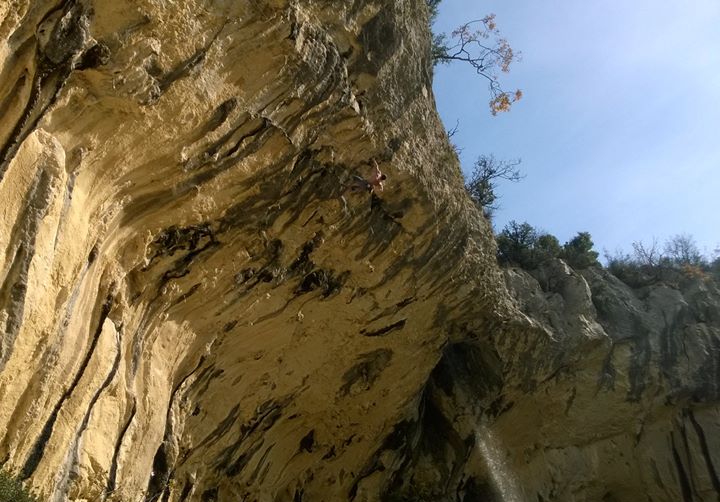 Prime conditions in the region
There were really prime conditions in the region these days. Climbers were all around and onsights and redpoints were falling down one after the other.
Just to mention a few most important one's:
– Janja Garnbret, junior World Champion, in two days in Mišja peč smashed first part of Chiquita (8a) onsight, flashed Smasara (8a) and Sonce v očeh (8a+) and afterwards redpointed Mrtvaški ples and Lahko noč Irena, both 8b.
– Tim Unuk fired Missing drink, the short and powerful 8b+ in Mišja peč
– in Croatia in Kompanj Rok Blagus redpointed Rocket Max, 8b
– in Pandora Matej Sova ticked Mule trail traverse, 8b+
– also some unknown Checz climber took down Talk is cheap, the 8c in Mišja peč
There were people climbing all around. From the bay of Trieste, towards Slovenian and Croatian Karst, to the south of Istrian penninsula seeking for nice rocks and warm sun. 🙂
We wish that all the winter would be like this.