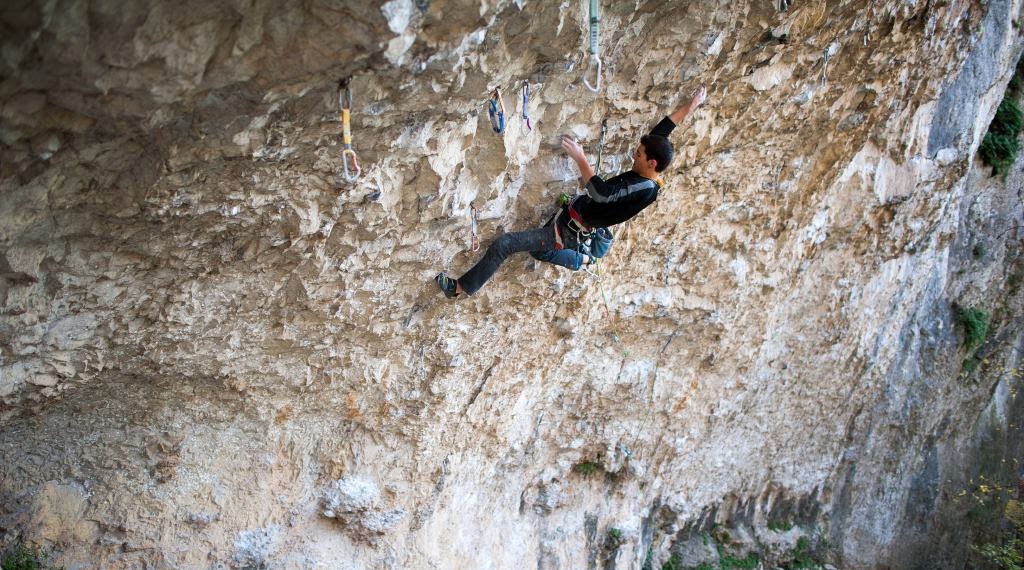 Shitty conditions & nice ascents in Mišja peč
This weekend we were totally covered with clouds, rain and humidity above 90%, for sure not the best for climbing. 🙂
Anyways we got two nice ascents:
Strong Slovakian climber Lukaš Petrilak that is currently studying in Ljubljana, made a quick repeat of steep and powerfull Talk is cheap, 8c in Mišja peč
Young Croatian Borna Čujić repeated Lahko noč Irena, an ex 8b in Mišja peč as well. Last year in the upper part new hold was broken, so it got much easier now, more or less like an 8a+.
Not bad considering the worst conditons ever.