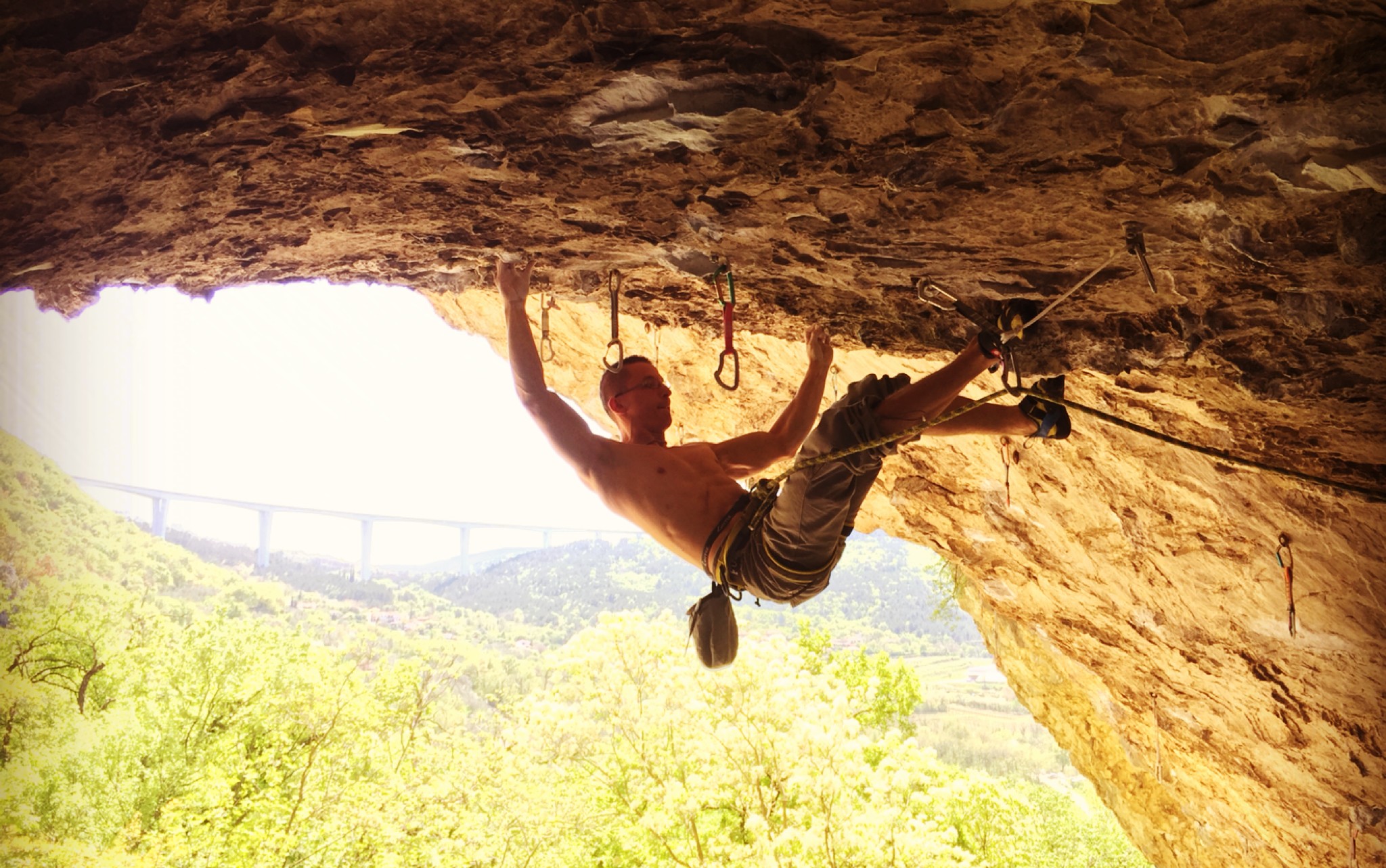 Stefan Bednar climbed Sanjski par 8c+ in Mišja peč
Yesterday Slovakian climber Stefan Bednar sent the first part of Sanjski par, 8c+. It is a powerful route in Tedi's cave in the left part of Mišja peč all the time in full horrizontal terrain, first part ascended by Tadej Slabe already in 1994, graded first 8c. Years after a crucial hold on the second crux broke and it got upgraded to 8c+. The extension was freed by Uroš Perko back in 2003 and later got repeats by Tomasz Mrazek, Kilian Fishhuber, Jorg Verhoeven, Adam Ondra, Matej Sova, Lukasz Dudek and Domen Škofic.
And other news
A couple of days ago superstar from the week before, Lukasz Dudek, onsighted the first part of Chiquita 8a and redpointed it's upper part which is graded as a hard 8b.
Croatian rising star, 14 years old Jani Zoraj, came back to Mišja peč, where she quickly ticked Corto, powerful 8a classic on the left side of the crag.
More news to come in the next days!
Stay tuned 😀