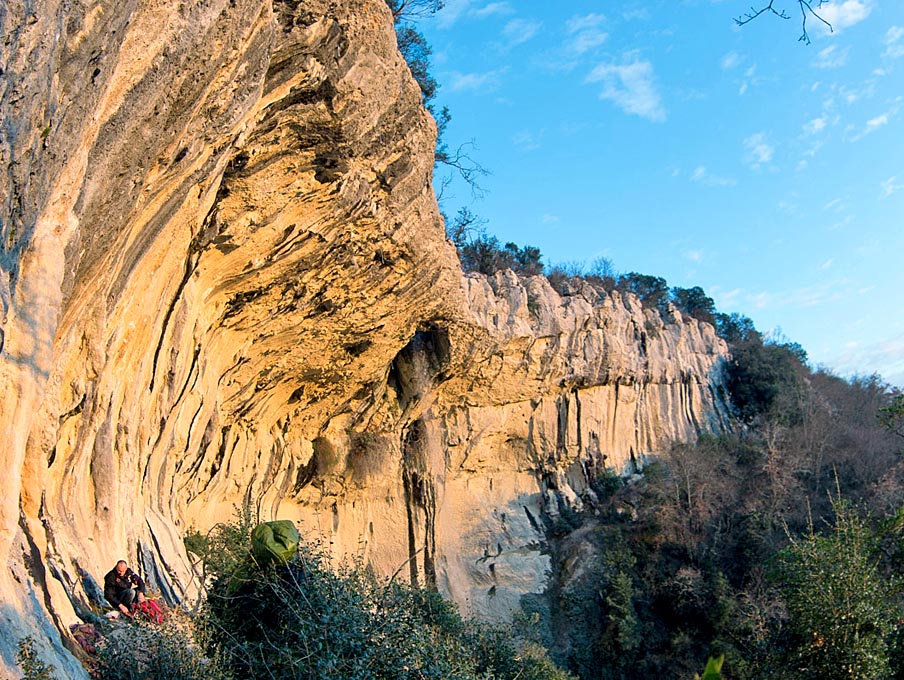 Sun, crowds and Halloween
Photo @ Pandora
Last week nice weather and Halloween holidays allowed many climbers from all over the world to come to the beautiful Istria. There were climbers climbing in hidden gems as well as in popular venues.
Some ascents were noticed:
In Mišja peč Omar Genuin from the Dolomites fired long and beautiful Kaj ti je deklica, 8b+. Andrea Padovan redpointed Gorenjski šnops and Luka Šorli did Pikova dama, both 8b's in the central part of Mišja peč. Dominik Fon showed his physical shape again with clipping the chains of totally artificial power endurance Marioneta 8b/b+.
In Istarske toplice Carlo Giuliberti onsighted the new 8a: Black mamba.
12-years old Anej Batagelj smashed another 8a on his second go, this time the steep Naytiri in Pandora.
Vita Lukan, 15 years old girl from Radovljica, climbed her hardest route to date, Karies in the first sector above the village of Osp.
Crowds in the climbing areas are now getting smaller, but the sunny weather is staying right here.