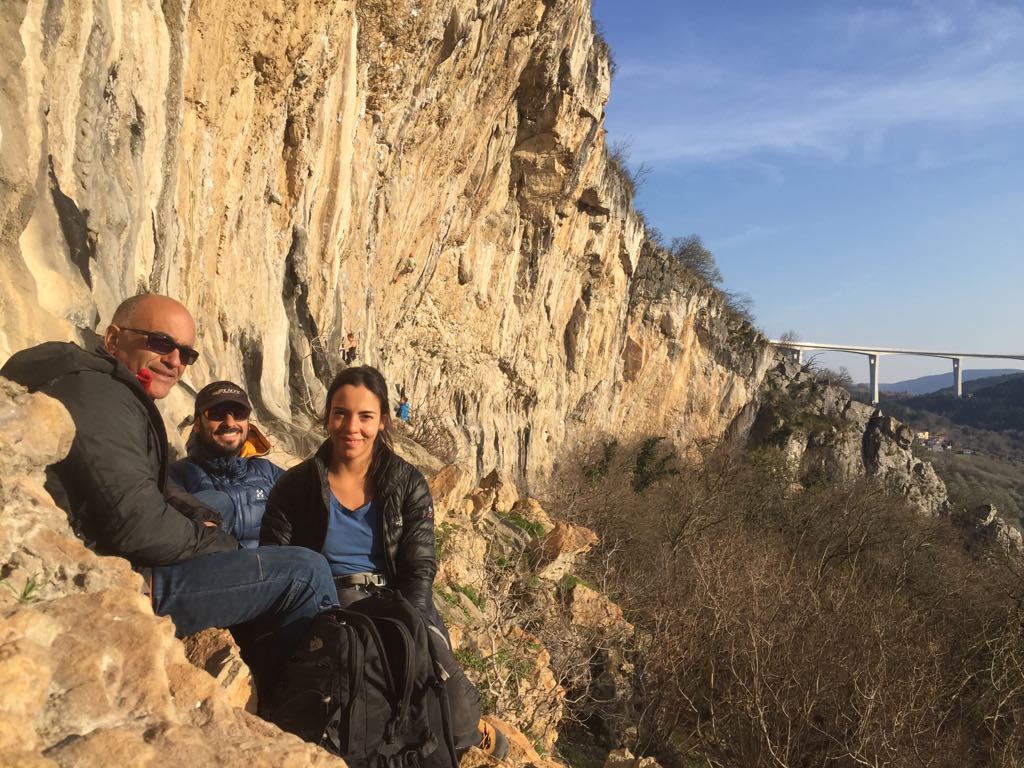 Team Colombia on a visit
Spring arrived, finally sunny weather, climbers are returning from their indoor gyms back outside on sunny rocks, even Team Colombia (Mar, Gabo and Rafa leyenda) got here and suffered the last three days in total un-tropical conditions. 😊
Anyways, since our last news, some water dripped in the tufas of Osp, so to mention a few of the ascents we have noticed in this last days.
Only 13 years old Ema Seliškar climbed the classic Karies (8a+) in just couple of tries in Osp, sector above the village. Wow! 😉
Then in Mišja peč Petra Zupan did the resistant jewel Uživancija (8a). Cheers up for that one as well, it's not easy at all!
Also some guys were climbing over here 😉 Andraž Gregorčič redpointed beautiful Sreča vrtnice (8b) while the young and strong Checz Denis Pail did Lazuret (8b) in the left side of Mišja peč.
Seems like winter is really over and just super nice weather ahead. Let's rock!