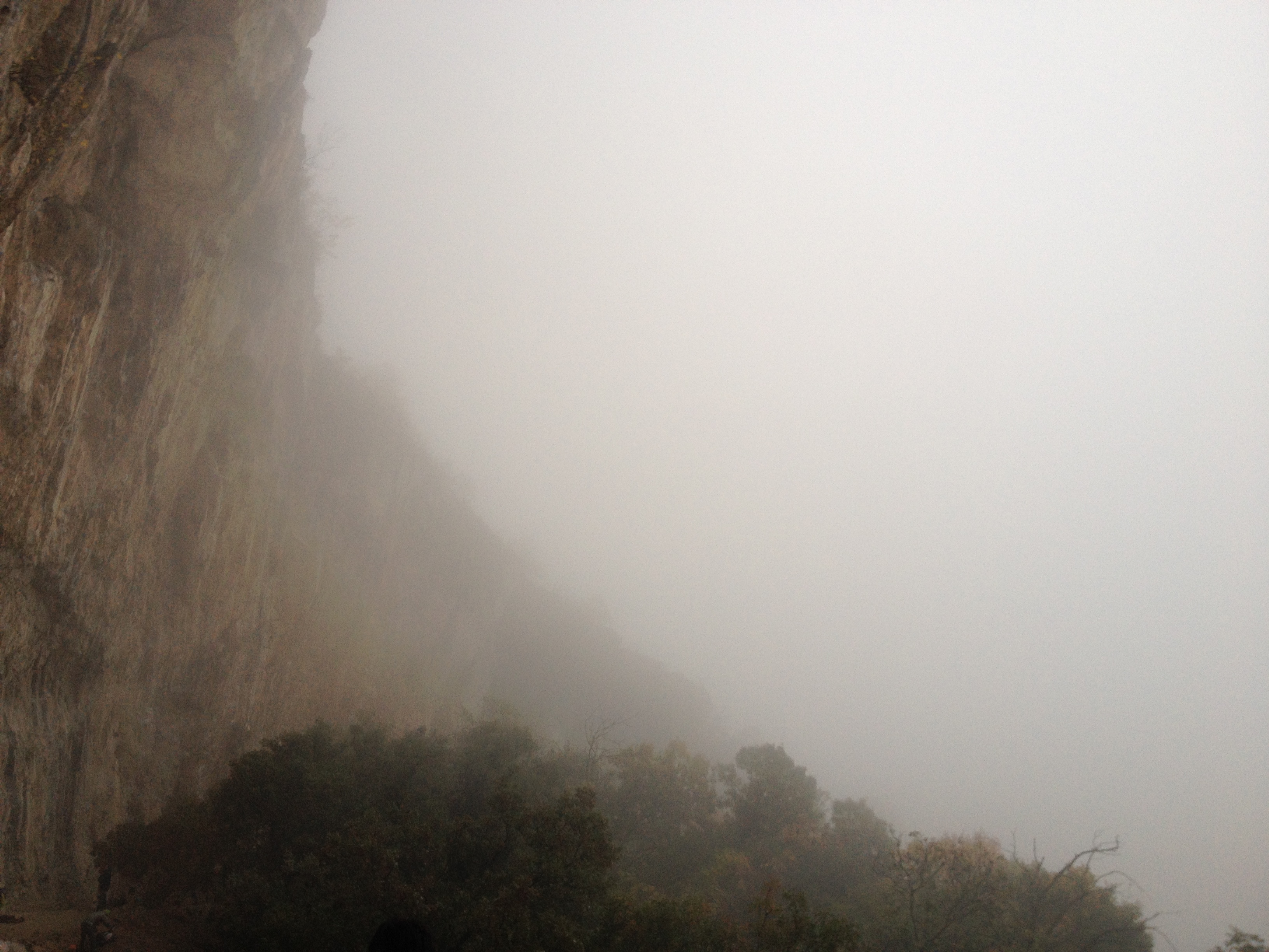 Week update
Photo @ Mišja peč in fog
Last week was sunny with really high temps for this period and there were really just a few climbers hanging on the rocks.
Anyways, Jakob Bizjak redpointed one of the longest routes in Mišja peč, Millennium (8b+). Particularly in this route, not long time ago one hold broke on its half, so it got for sure a bit harder than it was before. This is the first repeat after the broken hold.
Furthermore, also Benjamin Marjanović climbed the biggest traverse in the left part of Mišja peč called Mr. Big hand with the grade of 8b+. This route starts in Corto (8a), makes almost 90% of it, then traverses to the right passing the top crux of Manana (7c), going to the Talk is cheap (8c) and its no hand rest and traverses to the right into one of the most historic routes of Mišja peč ever, Za staro kolo in majhnega psa (8c+). After another knee bar rest it finishes in the last five quickdraws of extension of Sanjski par (9a). An Alexander Huber's vision!
In between also young Jaka Šprah flashed Iglu (8a) in Mišja peč.
For sure to mention, on Saturday in Plus climbing center gym in Koper it was held »NLP liga«, kind of a local climbing community bouldering competition with many worldwide known climbing superstars. Respectively it was won by Mina Markovič in the female group and Jernej Kruder in the male group. A super nice event, that would be really nice to repeat as soon as possible.
Bad news for all the rock climbers in the next days: the weather forecast says it will be foggy or cloudy in the next days in Istria, the temperatures will not be low, still above 10C, but the humidity will probably kill you. Friday should rain heavily and then on Saturday our famous dry wind from the north (aka called Burja) will start to blow and bring us sunny and chilly weather from Sunday on.
Come on and join us! We'll have fun for sure. 😀