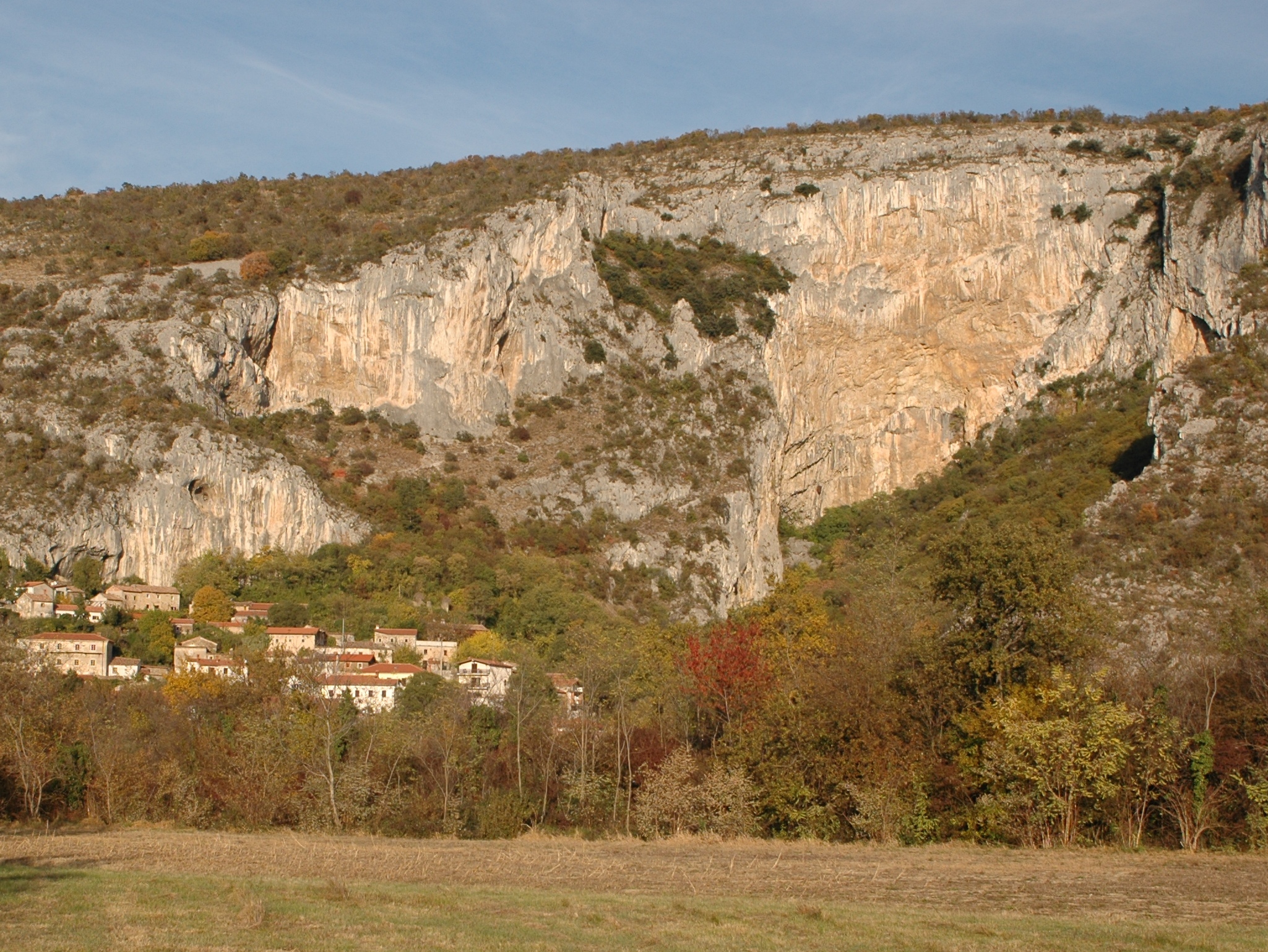 Vražji Robert (8b+ traditional) climbed by Jernej Kruder
Photo @ The big wall of Osp
Vražji Robert or »The evil Robert« is a multipitch 8b+ route in the big wall of Osp protected only by old pitons. From the first easy warm up pitch you get to a comfy ledge from which starts a super-steep dihedral graded 8b to a hanging belay from where follows another 7c+. Like this it was first ascended by Igor Kalan and later repeated by Marko Lukič, Franci Jensterle, Martina Čufar, Miha Valič and Luka Krajnc. A couple of years later Slovenian alpinist Luka Lindič climbed the more logical ascent of this alpine route, linking the 8b into 7c+, to get a 40 meters long endurance testpiece from a belaying ledge to another good ledge and so did Jernej now as well. After this 8b+ pitch you have still one fragile and bad protected 7a and a finish in a nicely bolted 6b+. Thumbs up for Jernej, you are really a multi-climber, from doing super hard boulders to redpointing and onsighting extremely difficult routes, to international competitions, first ascents, multi-pitches and even traditional climbing. Really inspiring! Check his short but nice video about this ascent.
Besides that, in Mišja peč, a young Slovenian boulderer Žan Lovenjak Sudar repeated Eagels (8b), the 15 meters long slab with just 3 meters of super hard crimping on bad holds and even worse footholds. In the central part of Mišja peč Jakob Bizjak redpointed one of the longest routes over there, the extension of J.S.F.K. (8b). This one starts with a beautiful 7c+ on tufas, followed by 15 meters on a bit slippery rock to a no-hand rest and another ten meters with hard morphological boulder just before the top.
The conditions for climbing in the sun in Istria are nothing less than prime at the moment, so come on down here and let's climb together.