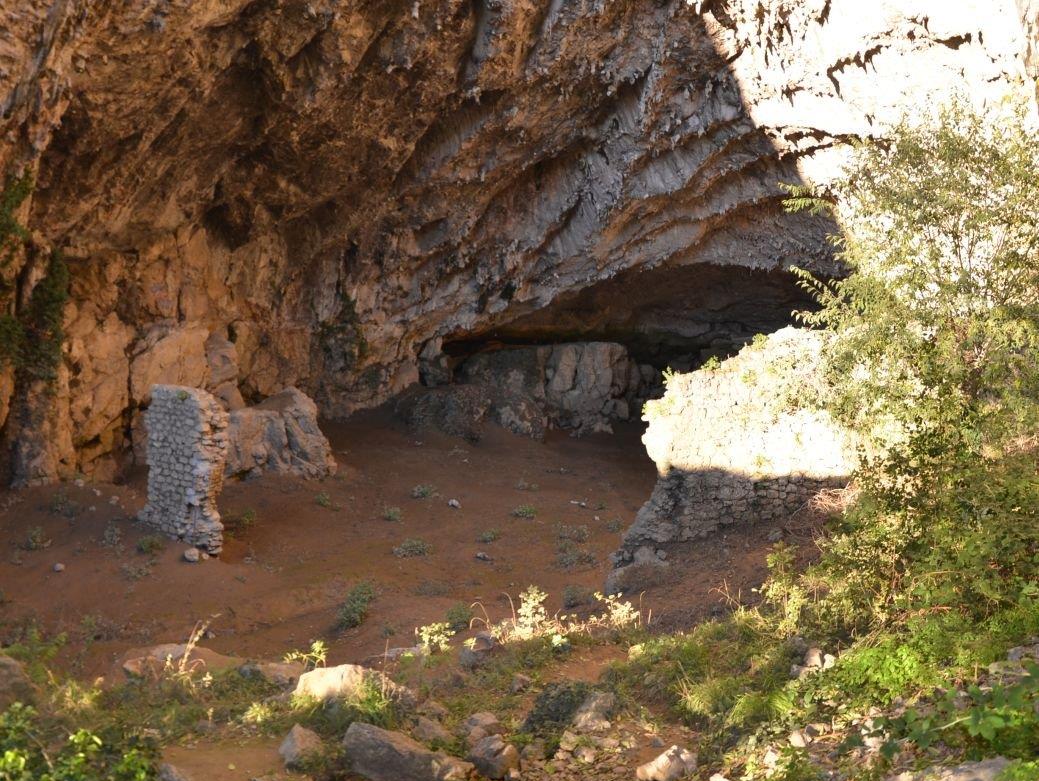 Working class hero in Osp cave by Benjo
Photo @ the big cave of Osp
The summer heat is fully on with the temps over 35 degrees Celsius almost every day and it looks like it will stay like this for at least another week or so. But some climbers just don't lose the motivation and they keep fighting also in these tremendous tropical conditions.
A real working-class hero, one of the best orthopaedic surgeons in Slovenia, Benjamin Marjanovič – Benjo just crushed rarely repeated route in the big cave of Osp named Working class hero (8b+). This super steep route in the left part of the cave was bolted and first ascended by Italian Andrea Polo. It has a hard-crimpy crux in the first part and amazing endurance climbing in the second part with long reaches and amazing drop knees in the sea of tufas for about 35-40 meters. Recently many holds broke off on the first boulder and also some in the upper section, so Benjamin proposed an upgrade to an 8c.
The success and tropical conditions didn't stop Benjo, so he even brought the drill machine into the cave of Osp and bolted a nice warm up route in the crack left of the first part of Osapska pošast (7c+). He is planning to bolt one more, a longer and harder route in the same cave, but about that in the next news.
The other climbing news from Istria in this hot summer days we got from Marko Kalčič from Pula who climbed Vaška mafija (8b), a former 8a+ in the beautiful summer sector Befana in Buzetski kanjon.
A freshly married German climber Martin Wagner (he married the Slovene climber Ana Ogrinc) visited Baratro where he had some luck this weekend with some fresh "Burja" wind and clipped the chains of Supercanna (8b+), one of the most natural routes of this Italian secret crag above Trieste.
The heat will not stop for now, but we will not loose the motivation, it's going to get even bigger, so sooner or later the climate will cool down and the climbers will be happy again. It's a beautiful life!