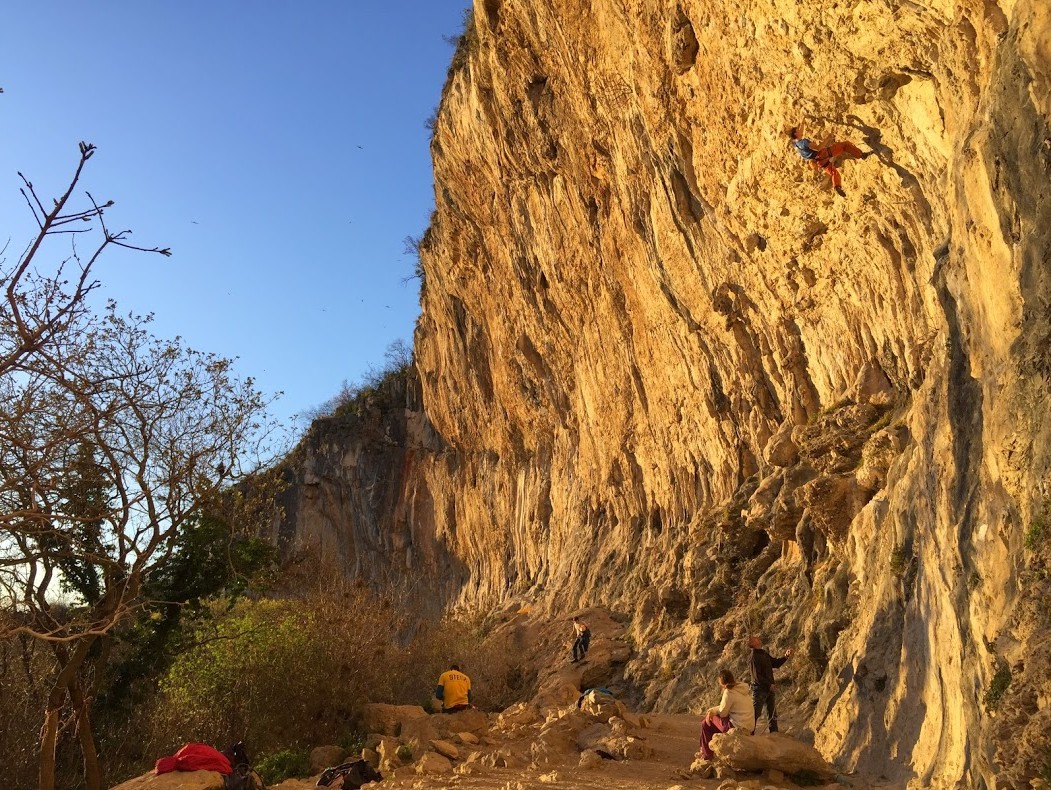 Zan Lovenjak Sudar & Ilya Bakhmet Smolensky send 8c's
photo @ Mišja peč
Slovenian boulderer, also World Cup competitor, Zan Lovenjak Sudar sent legendary Talk is cheap (8c) in Mišja peč. His second 8c ever! Congrats!
Another 8c was done by only 14 years old Ukranian Ilya Bakhmet Smolensky, which climbed Osapski pajek (8c) in sector above the village of Osp on his 4th go after already redpointing Matičkov svet (8b). By the way, in Mišja peč he also onsighted Mozaik (8a).
In Mišja peč as well, Miha Hribar ticked Eagles (8b), an awkward vertical bouldery route on bad crimps and polished footholds.
The weather forecast for tomorrow is so so, but Friday and Saturday should be OK, unfortunately there is some light rain predicted for Sunday. Anyways, let's hope it is going to be great.