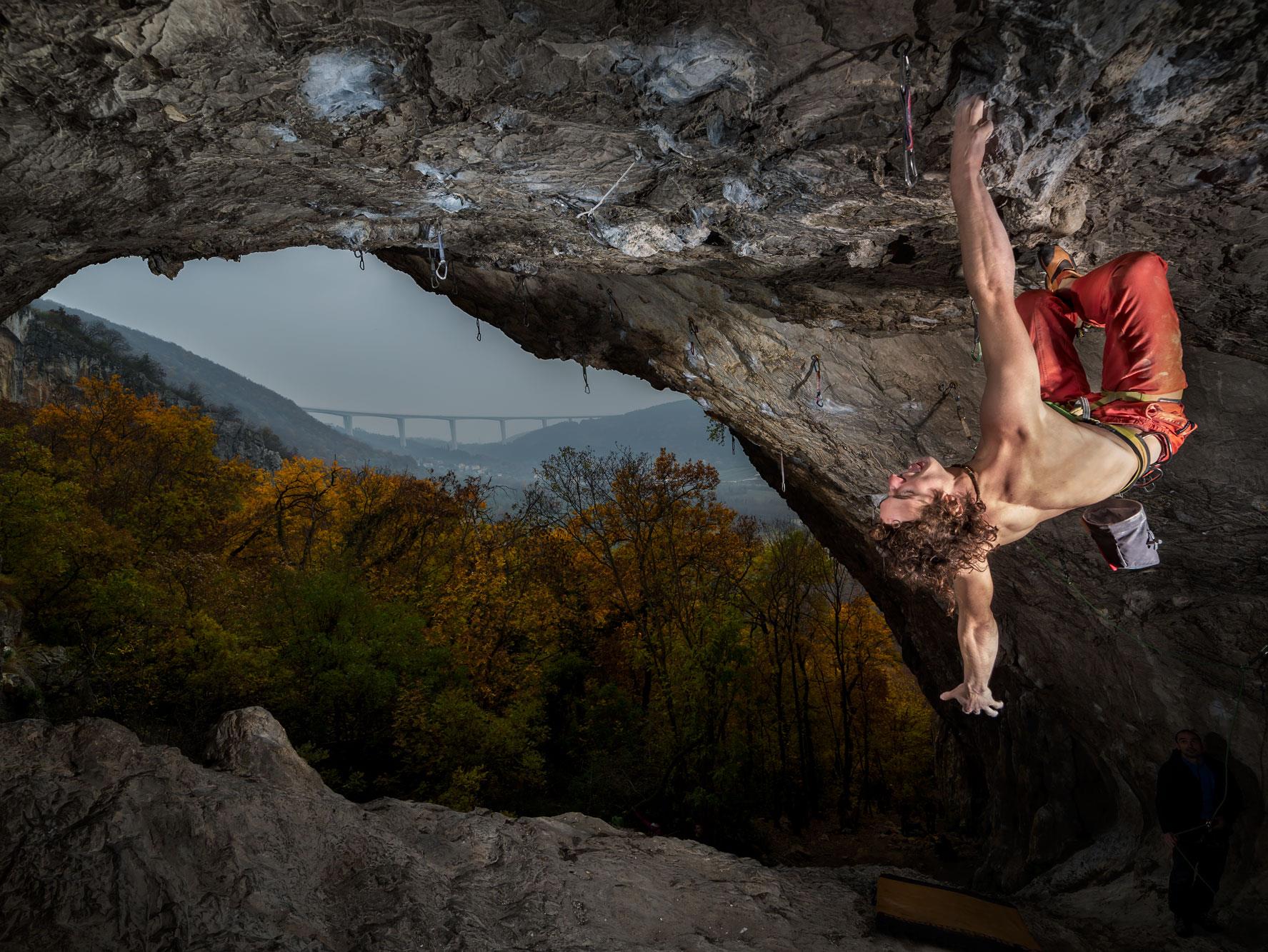 Adam Ondra back in Mišja peč + other news
@ Photo by Luka Fonda
Adam Ondra returned to Osp this weekend. He was back trying his project in Tedi's cave in the left part of Mišja peč. Due to a bit of his tiredness from the whole year of hard training he had to return home without clipping it's anchor.
Besides Mina Markovič's amazing flashes and redpoints last week, this time she did the FFA of hard and crimpy Popolni mrk (8c) in Mišja peč, always motivated Rok Blagus did a quick ascent of Lucky Luke (8b), which is the right extension of Hugo with a hard boulder on small crimps with heelhooks 30 meters above the ground of Mišja peč, Benjamin Marjanovič fired the long Sanje za dušo (8b+), Davide Gaeta crushed Nočna kronika (8b) and Miha Jarm conquered the classic Pikova dama (8b), all in Mišja peč.
In Osp, in sector Babna Katarina Kejžar succedded probably in the first female ascent of Vegas 7 (8a+), the forgotten brother of Zadnja skušnjava (8a).
In Croatia, in the new climbing spots under the village Roč named Sunset rock and Rock n Roč, Klemen Bečan onsighted short and very overhanging Pelinkovac (8a) and bouldery 10000 days (7c+/8a).
In Pandora Italian Matteo Menardi climbed tricky Marmots at work (8b) on his second go, onsighted the steep Neytiri (8a) and flashed Snoop Boogi direkt (8a). In Kompanj another young Italian Luca Bacer redpointed the beautiful Rainini (8b).
There was Italian crew bolting a new climbing area near Kompanj. More information soon 😉
In Italy, more specific in the classic crag above the road Napoleonica Andrea Padoan managed to climb Orcobaleno (8b). There was also Miha Škof with his Balansa crew highlineing in Napoleonica. Surrounded with the amazing scenery view they have put up two new highlines and enjoyed searching the balance.