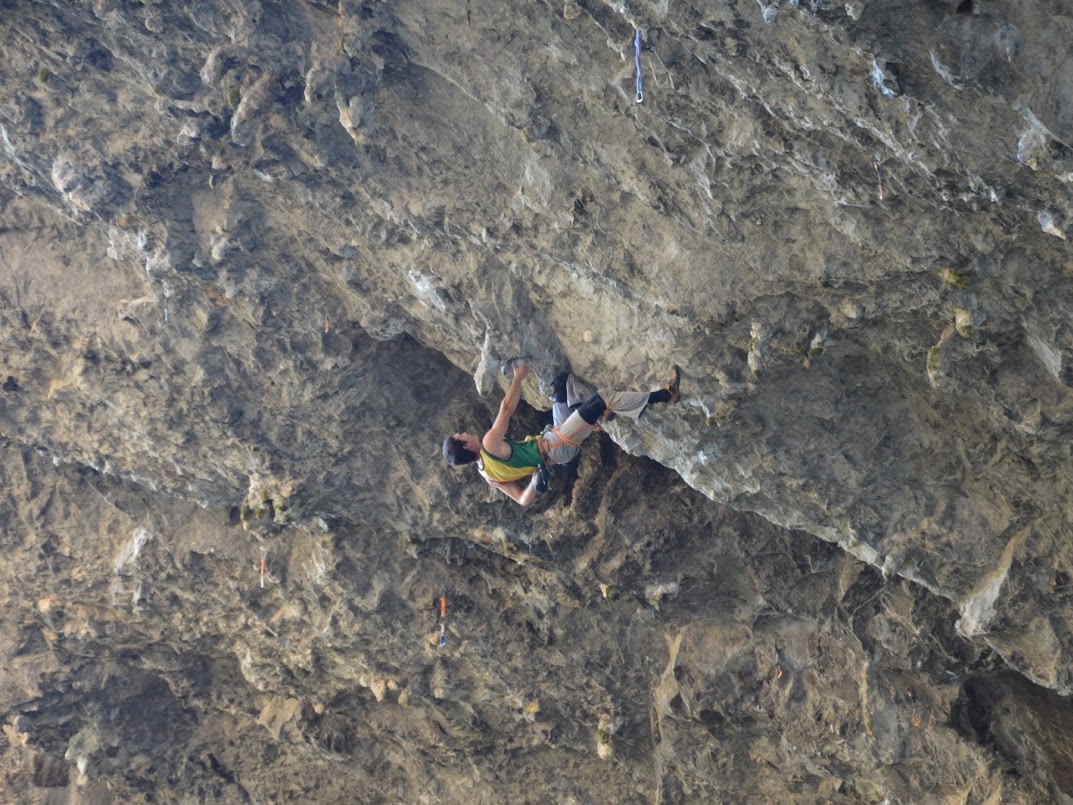 Amazing forecast for this week
Benjamin Marjanovič in Osapska pošast (8c) in the big cave of Osp @ Photo by Žan Kuralt
After some rain this night and in the morning, the sun came out with the company of some fresh wind from the north-east! The weather forecast for next days is just astonishing, sun and wind, around 10 degrees in the morning and 15 during the day. Awesome conditions for climbing in Istria!
And what has been climbed in the last days?
Benjamin Marjanovič is a medical doctor who is, like other doctors, always lacking time for climbing. Not only due to his job, but he is also having a new-born child, he is rebuilding a house and many other things to do. He is also having constant skin problems, because he has to wear gloves during hospital operations, but nevertheless he found some free time and redpointed his second 8c: Osapska pošast in the big cave of Osp. Bravo Benjo! 😀
In the cave of Osp as well, Gogo aka Goran Matika smashed Active discharge, 8b+ in only couple of tries.
Some hundred meters to the right, in the wall of Mišja peč, one of the strongest Slovenian boulderers – Boštjan Weingerl, finished his spring project: the endurance testpiece Kaj ti je deklica, 8b+. Well done Boško 😉
Since the good forecast is in front of us, we can surely expect some good ascents in the following days!