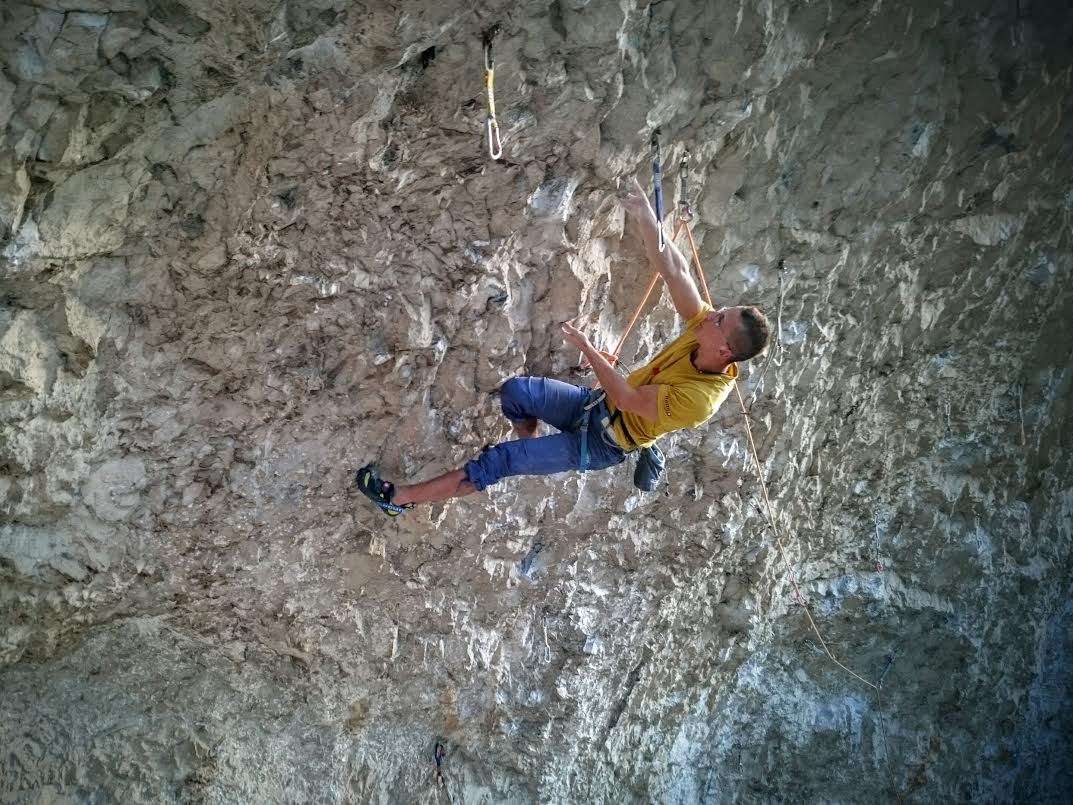 Martin Krpan 9a climbed by Stefan Bednar
Stefan Bednar from Slovakia came here for the weekend and already first day third try finished his late spring project, Martin Krpan – the 9a endurance testpiece in the right part of Mišja peč. This is Stefan's second 9a after Sanjski par extension this spring. Bravo! On Sunday he easily clipped the chains of Millenium, the long 8b+!
Already on Thursday Jernej Kruder walked through Histerija, the 8c+ in the central part of Mišja peč. Now on to Xaxid hostel.
Dominik Fon climbed Missing link (8b+) in Mišja peč, his first 8b+ in his climbing career. Missing link was climbed as well by Jakob Šparovec.
What a days…