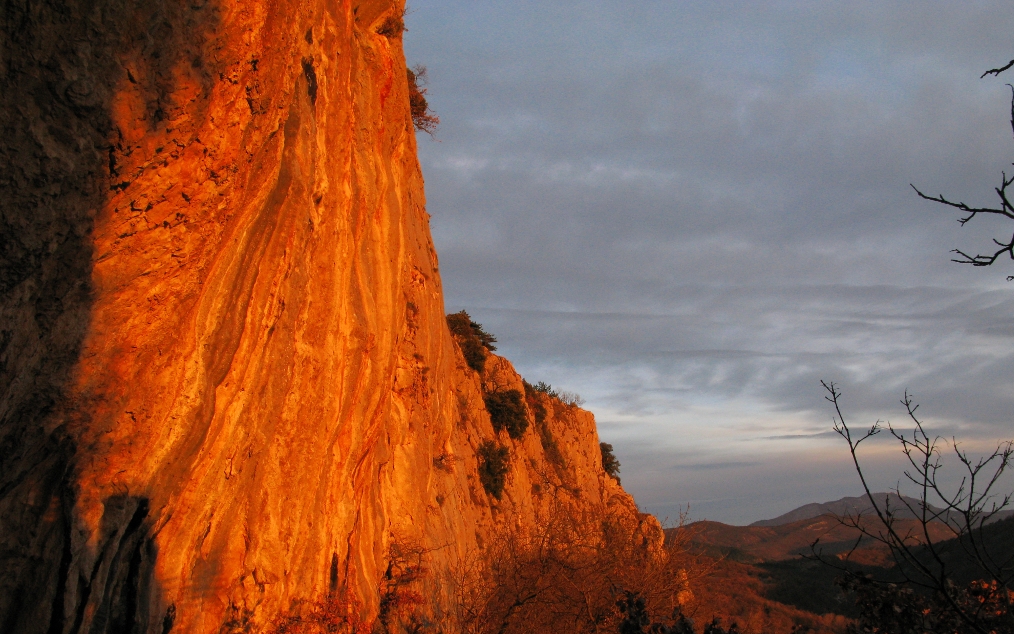 Another project in Kompanj climbed by Klemen Bečan
It was one of the first lines in Kompanj bolted by always futuristic Austrian climbing legend Gerhard Hoerhager couple of years ago.
The amazing line in the left part of the crag, the first one to the right of Rainini, is only about 15 meters long, but with some incredible technical boulder on small pinches and amazing heel hooks in steep terrain followed by world cup moves to a tricky finish, and is for sure one of the best challenges for hard-core climbers.
We don't know the name yet, but the grade according to Klemen Bečan is for sure somewhere around 8c.