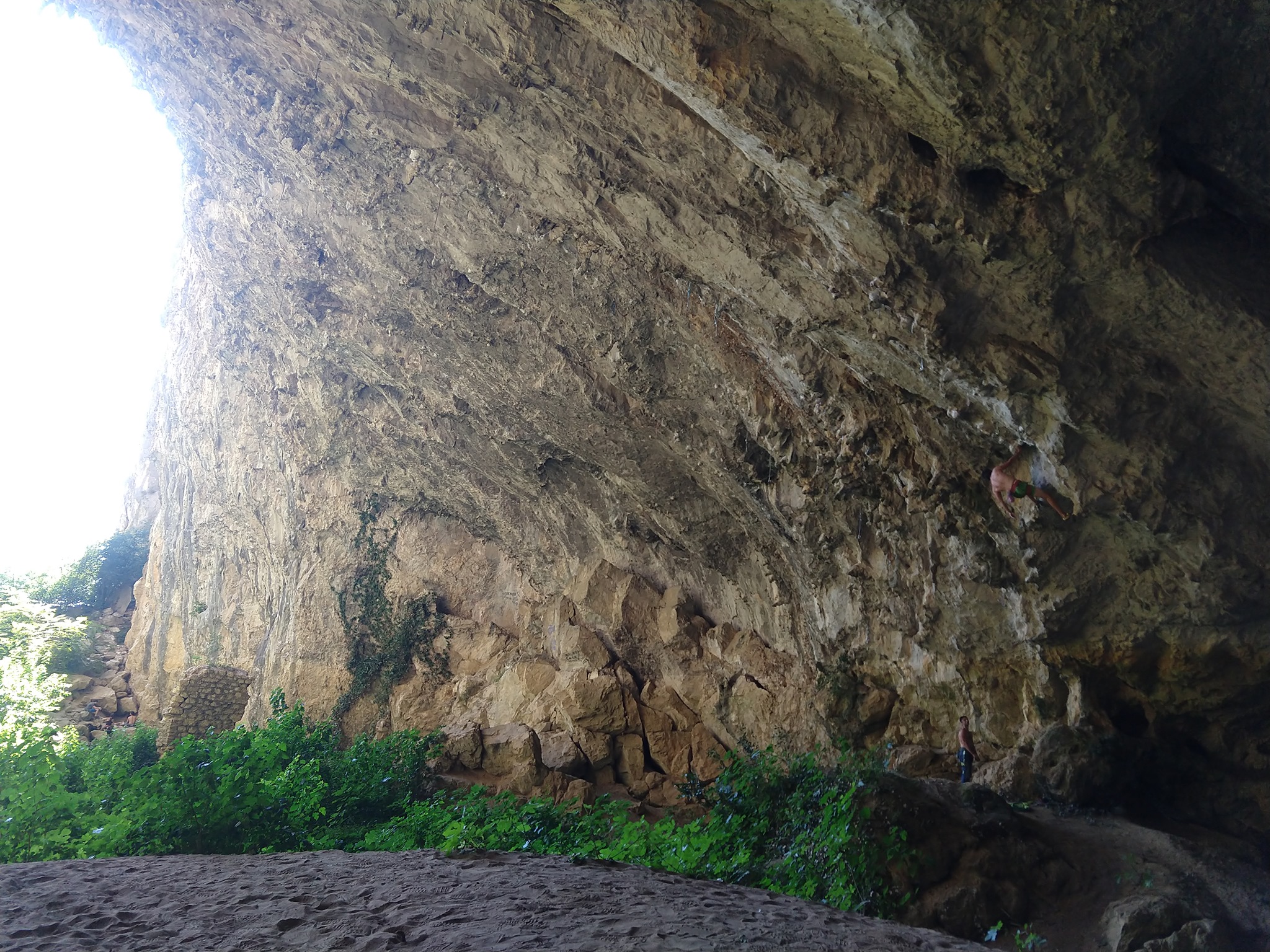 August heat
The left part of the big cave of Osp @ photo by Mitja Živkovič
After August heat, the temps finally dropped and the conditions for climbing are getting much better every day. Of course, Sendtember is almost here. Have you already booked accommodation for your next climbing holidays in Istria? Check: https://www.climbistria.com/accommodation/
Let us start with the ascents from the big cave of Osp, where Robert Pečenko succeeded in his first 8b+ ever by clipping the chains of a 55 meters long monster pitch Active discharge. The first part which is graded 8a was done by Tina Berčič. In the same crag Mexican climber Miguel Angel Aceves onsighted the short and dynamic Baram Baram (8a).
In Mišja peč, only 19 years old Polish climber Blažej Winiarski redpointed short, steep and powerful classic Missing link (8b+) and totally artificial Marioneta (8b).
Further south, in Croatia, more specific in Buzetski kanjon, in summer sector named Befana, Siniša Škalec and Igor Čorko aka Deda both crushed the beautiful and a bit soft, Lap dance (8b).
In Italy, in secret crag Baratro Andrea Pustetto ticked another 8b+ by doing the endurance testpiece La peste nera.
Congrats to all and see you in the crag!