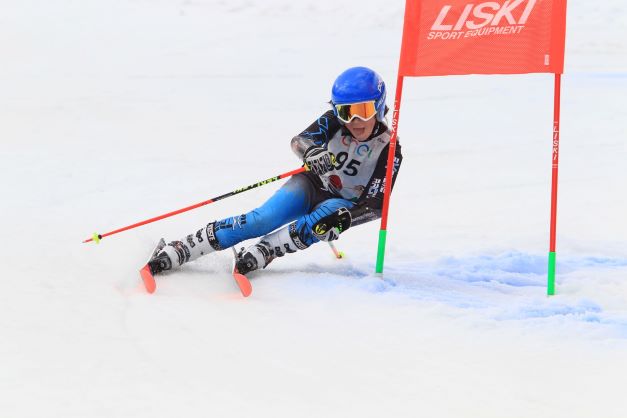 Rising rockstar Andrea Chelleris in Osp
photo @ Andrea Chelleris while doing his best in between climbing
Andrea is a 12 years old boy from Tarvisio in Italy. He was born in March 2009 to the family of climbers, mother Simonetta and a legend Michele Chelleris from an old classic climbing area Erto in the northern Italy. Of course, he started to climb at a young age, but as well he trained skiing quite a lot. He is nowadays a youth Italian champion in giant slalom. Congrats, piccolo!
Anyways, last year he did his first 8c, Super nera in Baratro near Trieste, this year he crushed Pure dreaming (9a) in Arco, in sector Massone, Pueblo. And now….he was in Osp!
In the big cave of Osp he onsighted Active discharge (8a) and Troja (8a+) and he did Helikopter v omaki (8b) in just three tries.
Then he moved to Mišja peč, where he onsighted the first part of powerful Giljotina (8a) and smashed the hard and amazing powerfest Misssing drink (8b+) in just two mornings and six tries. What a champ!
Also, Katja Mesarič clipped the chains of the first part of super steep and atractive roof route Active discharge (8a) in the Osp cave.
The season is on, so see you at the crag.