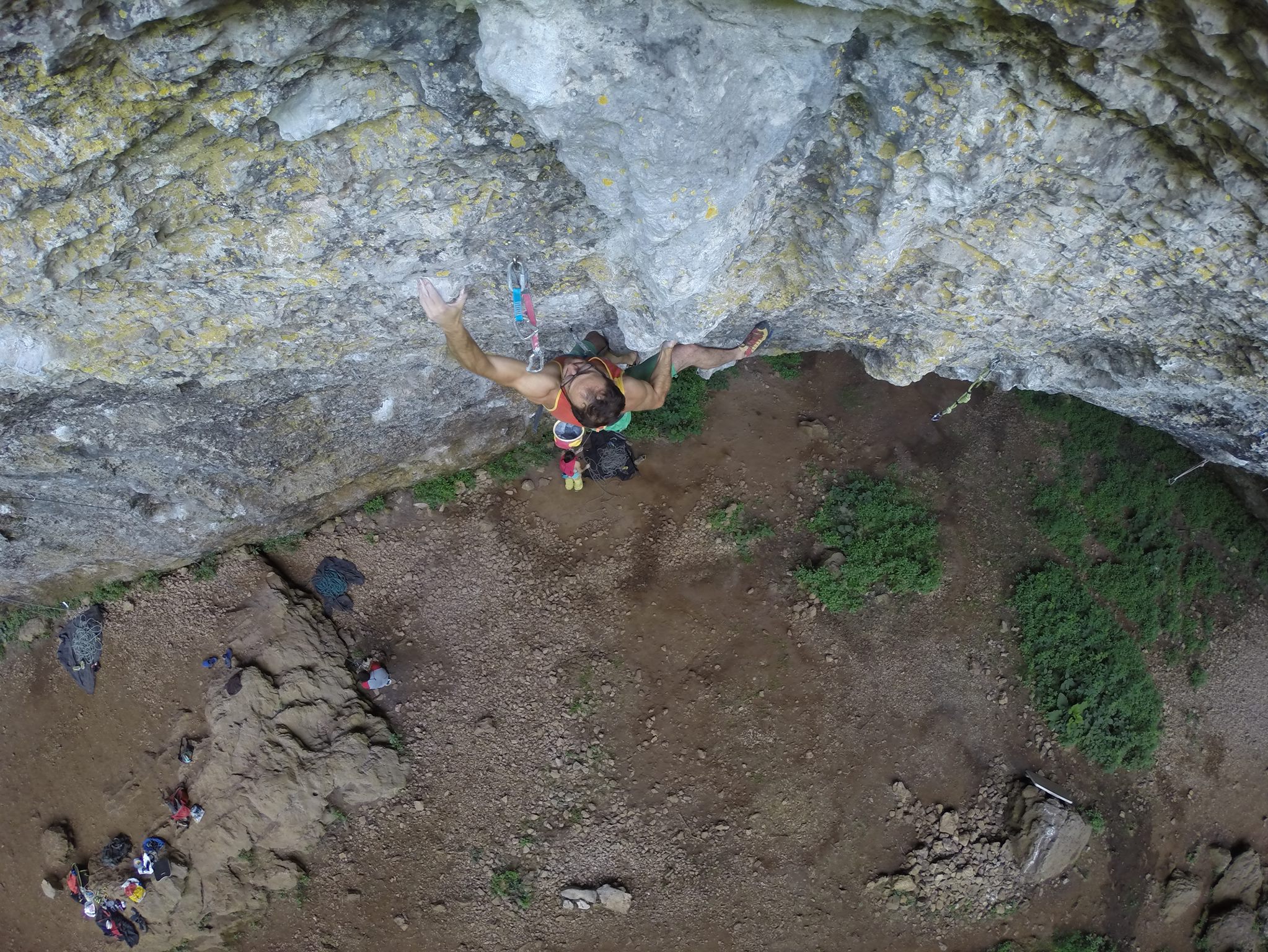 Baratro climbing news
Photo @ Fabio Mazzilis in La Supercanna (8b+) in Baratro
Seems like Baratro is the crag to climb in Istria at the moment. All the routes are totally dry, it is not too hot, neither too cold, always with some fresh wind present.
For the ones that don't know Baratro. It is a secret summer crag above the gulf of Trieste with more then 50 routes in the range from 6b – 8c+. It is almost all the day in the shade, but the conditions are quite tricky, the best for sure with some "Burja" aka strong NE wind. If you want to come to Baratro, get in contact with the locals which will be happy to take you over there.
Jaka Šprah from Slovenia onsighted his first 8a+ over there, the famous power endurance challenge of Apache kid (8a+). He onsighted as well the classic warm up pitch named Joshua tree (7c/c+) and on his 4th try, he smashed Il musico (8b).
Local climber Riccardo Vella succeeded in his first 8b ever, clipping the chains of Masochismo (8b).
Then, Katarina Rus climbed Baratroneta (8a+), while Vera Gussetti redpointed the beautiful Dubbio finale (8a+).
Last but for sure not the least important! Fabio Mazzilis ticked the superb and totally natural (which in some cases for Baratro it is quite uncommon) La Supercanna (8b+), which in translation means »the super tufa«.
Well done guys and gals, keep on rocking. 😊