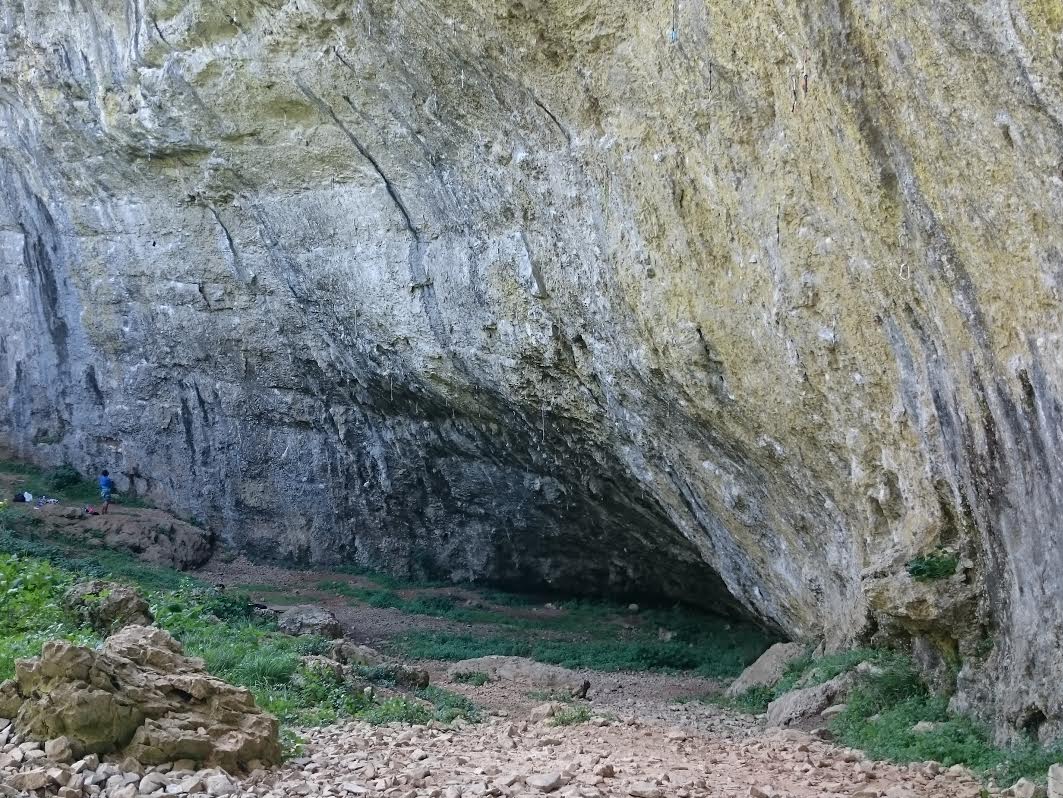 Sicario sanguinario (8c) climbed by Luca Bacer
Photo @ "Secret" crag of Baratro above Trieste
Not many climbing news from Istria in the last days, but still some hats down routes were climbed here. Luca Bacer did the Sicario sanguinario (8c), a 30-meter long endurance route in the centre of the "cave" in Baratro.
Also, Katarina Rus was there and she fired the last years masterpiece of Ciano, Zooropa for which she believes it deserves a plus more, so 8a+. Many other climbers reported it as super hard, as well. Time will tell! It's more important that it is super nice and people love to climb it. 🙂
Another climbing lady, Saša Vidmar used the last spring conditions in Mišja peč and redpointed the slabby, crimpy, techy, polished and so on, Oktoberfest (8a).
The big cave of Osp gets the most crowd in these days, young Andrea Pustetto from Trieste redpointed Helihopter v omaki (8b) and for sure much more will happen there soon. Just a hint!
The alternative crag perfect for climbing in summer is Buzetski kanjon, its sectors Befana or Slap, where Luka Zazvonil just smashed the steep Inglorious bastards (8b+).
Stay tuned for some more news in the next days 😉