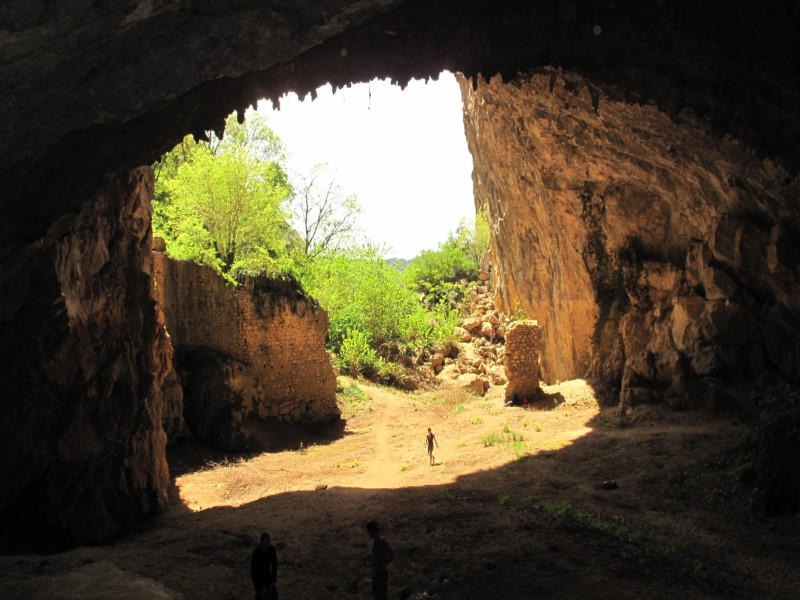 Broken holds in Mišja peč & in the cave of Osp
Probably because of really dry winter and mining for Second track Divača – Koper railway line with 7 tunnels and 3 viaducts many holds got broken in routes in Mišja peč and in the cave of Osp.
There is a hold or tufa missing or it just got a bit smaller. All the routes were reclimbed, all are now harder but still probably in the same grade. Time will tell. And then people say that climbers are bad for nature. What about brutal actions into our planet like this?
Routes like Bitka s stalaktiti (8b) and Active discharge (8b+) in the big cave of Osp and in Mišja peč: Figa (7b+), Marjetica(8b)/Strelovod (8c), Preobrazba (7c+), Sreča vrtnice (7a+), Samsara (8a), Sonce v očeh (8a+) and probably some more are all missing a hold or it got smaller.
Climbing news from last week
Helikopter v omaki (8b) in the big cave of Osp was climbed by Slovene Janez Miklavčič, Kevin Schatz from Germany and American John Thomas. In Mišja peč it was repeated Strelovod (8c) by Pole Tomek Zacharewicz. Vasyl Dorofeichuk from Canada was climbing in summer sector Befana in Buzetski kanjon where he crushed Lap dance (8b).
Don't forget, wild asparagus and first cherries are everywhere. Also the sea is finally warm enough for a pleasant swim. Have fun!