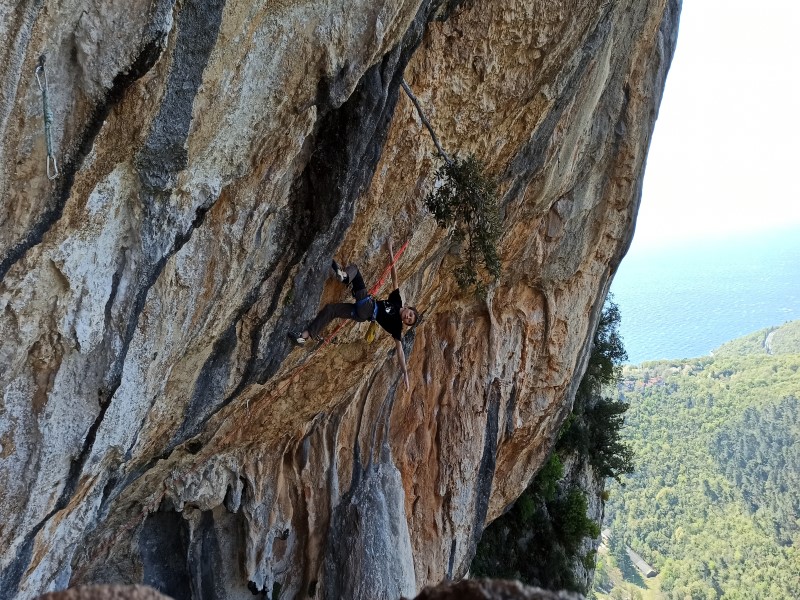 Pepa Šindel (14) climbs The end (8c+) in Medveja

Only 14 years old Pepa Šindel from Czech republic did the first repeat of The end (8c+) in Medveja. This mega route was bolted by Andrea Polo and first ascended on the start of this year by Domen Škofic. This pure power endurance challenge was first time repeated for Easter holidays by young Pepa Šindel.

Pepa Šindel already last year redpointed Happy birthday (8b) in the same crag. In Mišja peč he ticked as well Talk is cheap (8c) and Mrtvaški ples (8b). Next Checz's Adam Ondra? 🙂

And in the other Istrian crags?

In Mišja peč, this time girls were succesful. Pole Ida Kups onsighted Corto (8a) while Slovene Tina Berčič redpointed Oktoberfest (8a). In the big cave of Osp, Bor Savnik crushed the 55 meters long roof named Bitka s stalaktiti aka Battle with stalactites (8b).

Anže Štremfelj was climbing with his family in Napoleonica where he did the crimpy Orcobaleno (8b). Also in summer secret crag Baratro near Trieste you can already find dry routes. Nicolo Liva clipped the chains of crimpy and artificial Sempre piu vicino (8b) over there.

More news to come.