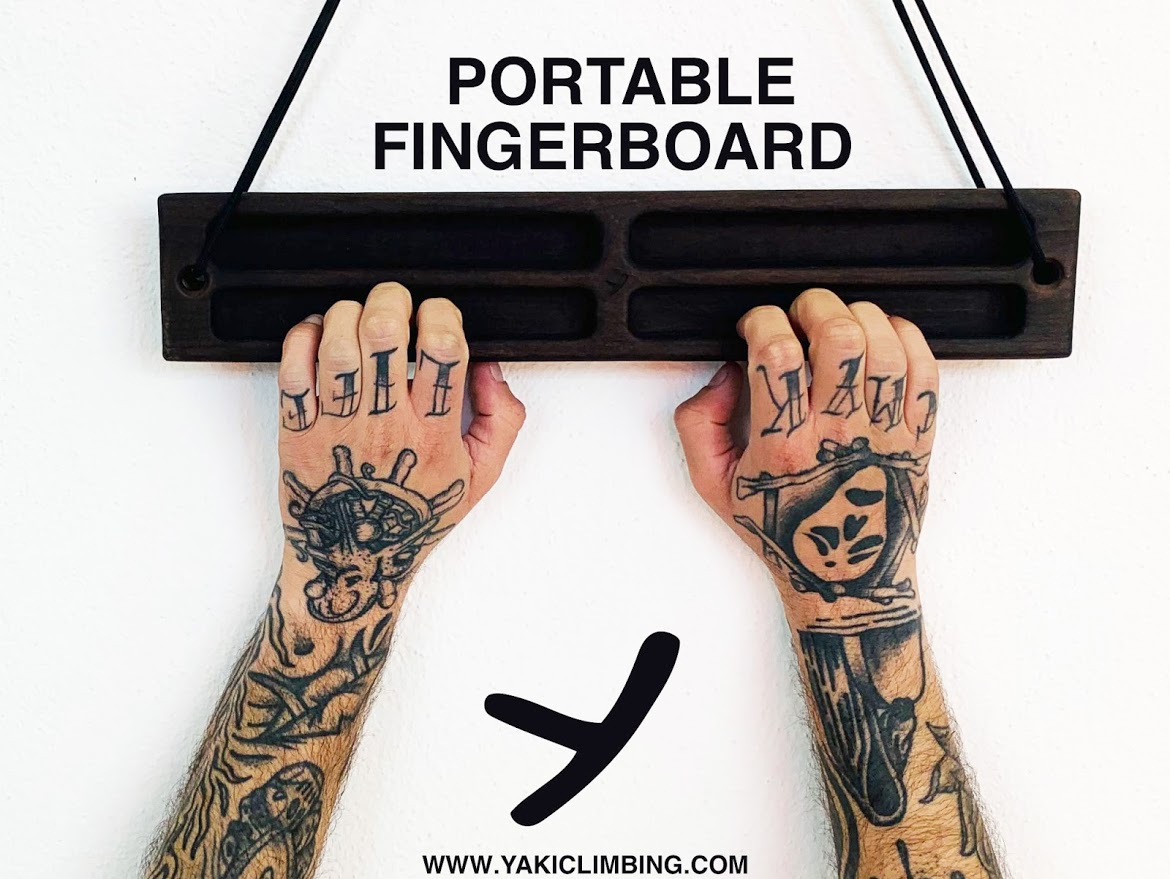 Bubamara madness FA (8c) by Klemen Bečan in Kompanj
Photo @ GIWEAVAY of a brand new YAKI PORTABLE FINGERBOARD ran by Trinity.Original & Climb Istria
In Kompanj another project was freed by restless Klemen Bečan. This time he did a first ascent of a project on the right side of sector Klobasi in between Minetti contest (8a) and Sekirica na dubu (7c). The new route now has a name Bubamara madness and a proposed grade of 8c. He described the route as fully sharp and painful. It starts with easy climbing on a single tufa to a small roof where business starts. Boulder involves three hard moves on sharp edges and poor footholds followed by moving your right foot really high up using a small intermediate to an OK hold. From here on, you have another technical boulder and a beautiful easier climbing to the top.
With Hangover party (8c), this is another Kompanj's contender waiting for its first repeat. Both were first ascended by Klemen Bečan.
Of course, Klemen didn't just climb and take care of his baby, he also added two new routes to HC, Escalandija (7c) and Korona is a big lie (8b), besides bolting and first ascending Hippy climbers (8a) last week.
Projekt OSP was active again. Guys have rebolted a bunch of routes in Črni kal. Please donate something for our safe climbing areas here!
We also got informed by locals, that there are many climbers sleeping in vans on the parking places of Kompanj and Buzetski kanjon, and even worse leaving a lot of trash in these places. First of all, you should know, that wild camping in Croatia and Slovenia is strictly forbidden and very well fined. Not taking your trash with you, is even worse as you are climbing outside in such a beautiful nature which deserves a lot of respect. Please follow these simple rules!
About redpoints: Rok Repek climbed his first 8b+, Osapski pajek in sector above the village of Osp. In Kompanj Denil Pail crushed Nussknacker (8b) and Vana Piccini smashed the funky Too late (8a) in Buzetski kanjon.
+ DON'T FORGET to participate in a GIVEAWAY of a revolutionary brand new YAKI PORTABLE FINGERBOARD on Facebook and Instagram ran by Trinity Original and Climb Istria.