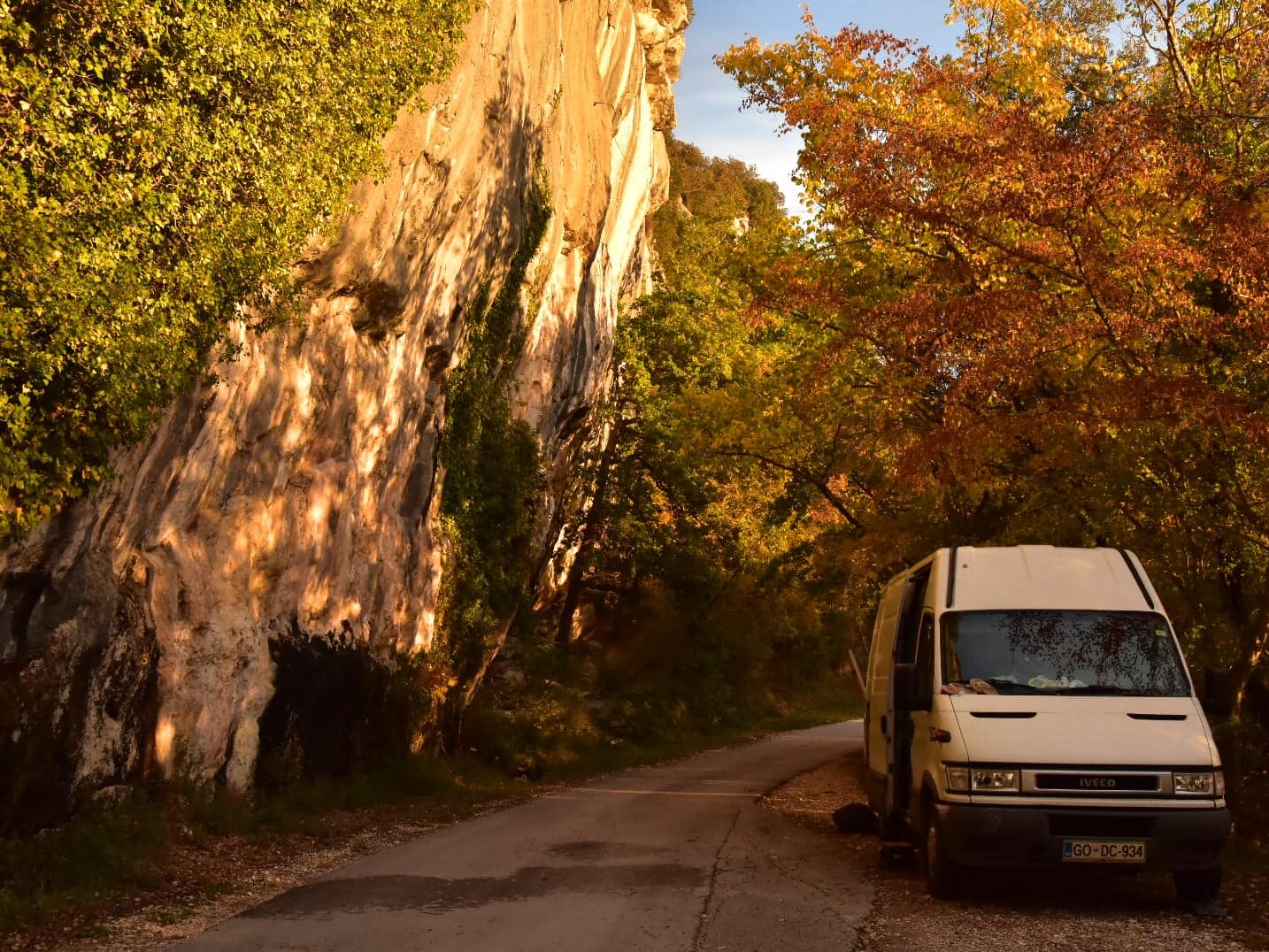 Rebolted routes in Osp & closed Grotta Caterina
Climbing area HC @ photo by Anja Bečan
Let us start with good news in these hard times for everybody. Projekt OSP again started rebolting action in Slovenia's best and most popular climbing areas, Osp and Mišja peč. In 2 days, 11 guys rebolted 20 anchors, 21 routes for which they have used 216 bolts. Great work, guys! If you feel the same as we do, donate some € to Projekt OSP and contribute to keeping our climbing areas safe.
They have rebolted Mišja peč's classics like Hobit (7c), Tekila (8a), Nočna kronika (8b), and in Osp, in sector Babna, routes like Love story (5c), Il castigo (6b+), Sužnji vertikale (7a+), Črni biser (7c+) and many more. Besides, they have bolted also three new easy routes in the right part of Babna!
Then, a sad news, Grotta Caterina is closed for climbing. As it is on private property, the owner doesn't allow any climbing in the cave any more. The access is totally blocked, so the entry to the cave is impossible. Maybe in the future we can find some common language with the owner to reopen this incredible climbing spot.
Concerning the redpoints, in Mišja peč, Luca Bacer clipped the chains of Karizma (8b+), Rok Repek climbed Marjetica (8b), Matjaž Zorko smashed Gorenjski šnops (8b) in just three tries and young Lina Funa redpointed her first 8a, Samsara. In Kompanj, Nikola Kramarič from Split ticked Nussknacker (8b) on his second go.
Klemen Bečan is traveling around Croatian Istria with his family. In Dvigrad he did a project in between A rotati (6a+) and Vrana (4c), he named it 8a and graded as 8a as well. He described it as fully sharp and quite hard, especially if you avoid the crack on your left on the top of the route, which is totally logical. In HC he cleaned again and reclimbed routes like Roštiljada (8a) and Pterodaktil style (8b) that are still waiting it's first repeats, plus bolted a new, nice open project with the working name 8a HC (Hippy climbers). He also cut the bushes under the wall, so the climbing area looks inviting. Other day he visited Kompanj, sector Klobasi, where on the far left first ascended an old project, now with the name Je bež ko Vid with a proposed grade of 7c+. In the next days he will do some climbing coaching over there.
The story in Istria never ends. Let's hope this situation with Covid-19 will end soon and we will have the chance to climb everywhere without any restrictions. Stay safe & stay healthy!