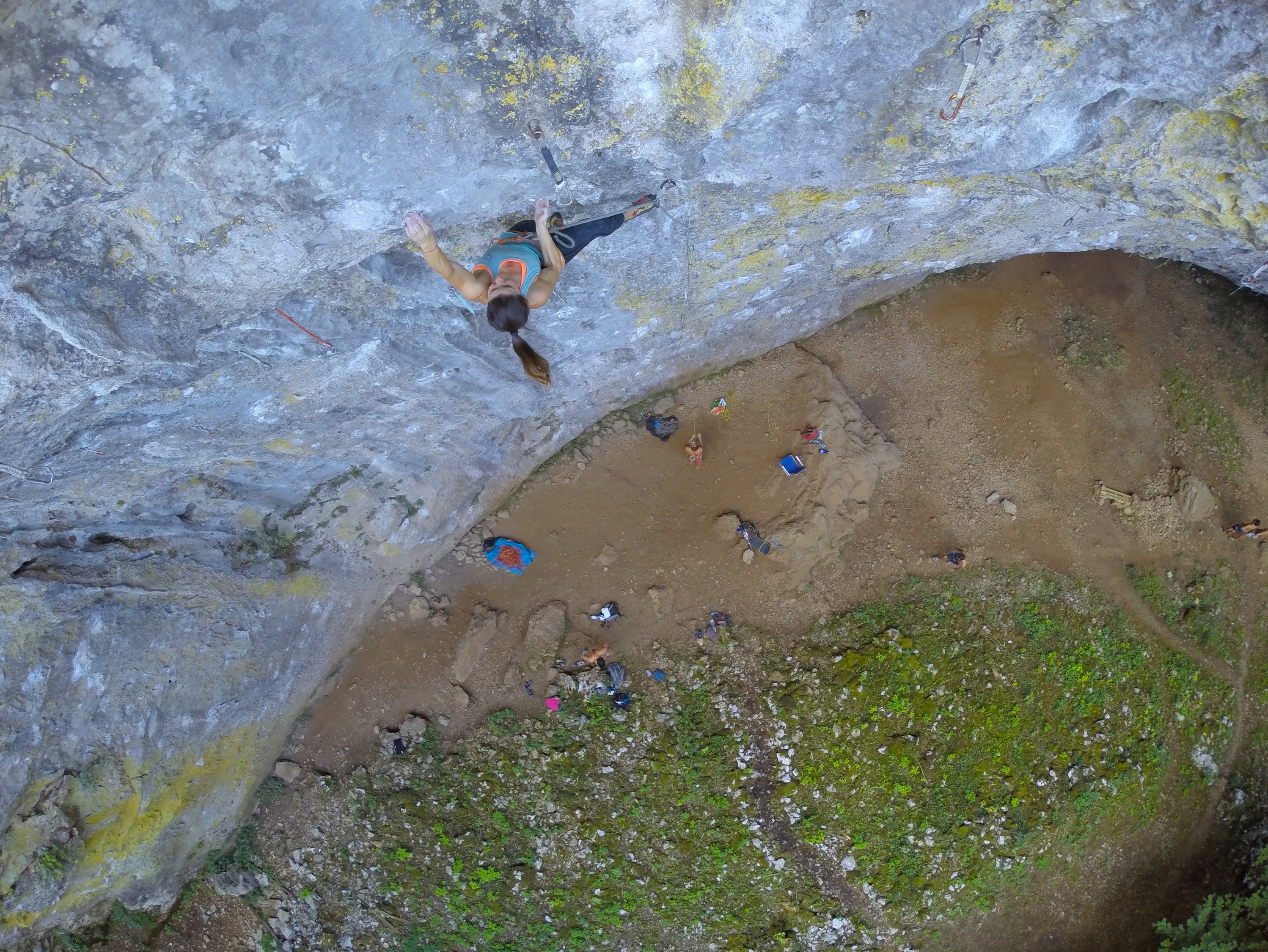 Climbing highlights from Baratro and Skedenj
Photo @ Vera Gussetti in Masochismo (8b) in Baratro
Hmmm, where to start?
After last week's ascent of Masochismo (8b) in Baratro by Vera Gussetti, she didn't go on holidays, but came back and fired as well Violenza carnale (8a).
In the same crag young Ajda Lovše clipped the chains of her first route in the 8th grade, Placcoman.
On the boy's side, Jaka Šprah succeeded in one of the rare ascents of Le Terme del Musico (8c) with a super crimpy and chipped as well hard start for first 3 – 4 bolts which can be passed by its easier natural variation producing »the classic« Il Musico (8b) which was done on his 3rd try by Jakob Bizjak couple of days ago, respectively.
Maybe 20 or maximum 30 air miles from that crag exists Skedenj, another secret summer crag where Mitja Jereb smashed another 8b, this time super steep and athletic Fight the Faida.
Thumbs up guys and girls, the season is only about to start!