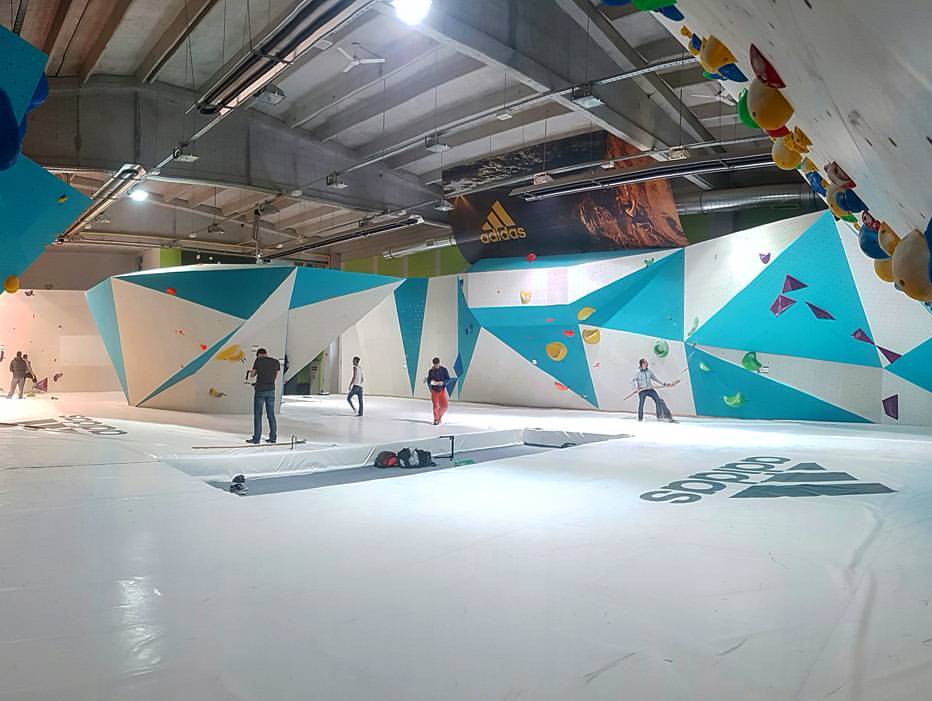 Climbing news from Istria
Spring or almost summer temperatures hit Istria in the last days. All the crags, also the summer ones got totally dry and climbers moved from climbing in the sun to climbing in the shade.
The biggest bouldering gym in Slovenia got opened! In Koper, Luka Fonda with his Plus climbing Koper club did a great job. There was an opening competition with more than 700 spectators. Amazing! A really nice addition to the Adriatic region climbing infrastructure and for sure a bright future for the people living over there!
And what about the crags, redpoints, onsights in our favourite crags?
Jakob Bizjak sent Bastilla (8b+) in Mišja peč. A rarely repeated marathon route that consists first 20 meters of hard and powerful Giljotina (8a), continuing in a total rest in between and a super hard crimpy and unsecure second part (8a+), followed by another rest, hard and tricky boulder in a full roof and amazing slab to finish on the top of the 40 meters high wall.
Jakob also onsighted the second part of Samsara (8a), the most popular and polished route in Mišja peč, which is called Izgubljeni sin (8a+) and goes from the anchor of Samsara further on for cca 20 meters to the far top of the wall passing the roof and finishing on 40 meters above the ground. Cheers, Bizi! 😃
In the sector above the village of Osp Janez Miklavčič did another rare ascent of Osapska mumija (hard 8b), a connection of Matičkov svet (8b) and Karies (8a+).
Ana Ogrinc visited Istria with her German boyfriend Martin Wagner and they have fired some hard stuff. Ana redpointed Zadnja skušnjava, the classic 8a in the sector Babna in Osp, as well Donna del sud (8a) in Val Rosandra in sector Strapiombi delle Vergini while Martin ticked the hardest one over there, Anek (8b).
Ana Senegačnik Kurnik climbed Laokoon (8a), the new extension of the Osp cave's classic Trojanski konj (7c+).
The weather forecast for the weekend and the week after looks very promising. Keep in mind that all the areas are totally dry, but for Easter for sure expect the climbing crowds as many apartments are already fully booked.
Have fun guys and keep crushing hard!