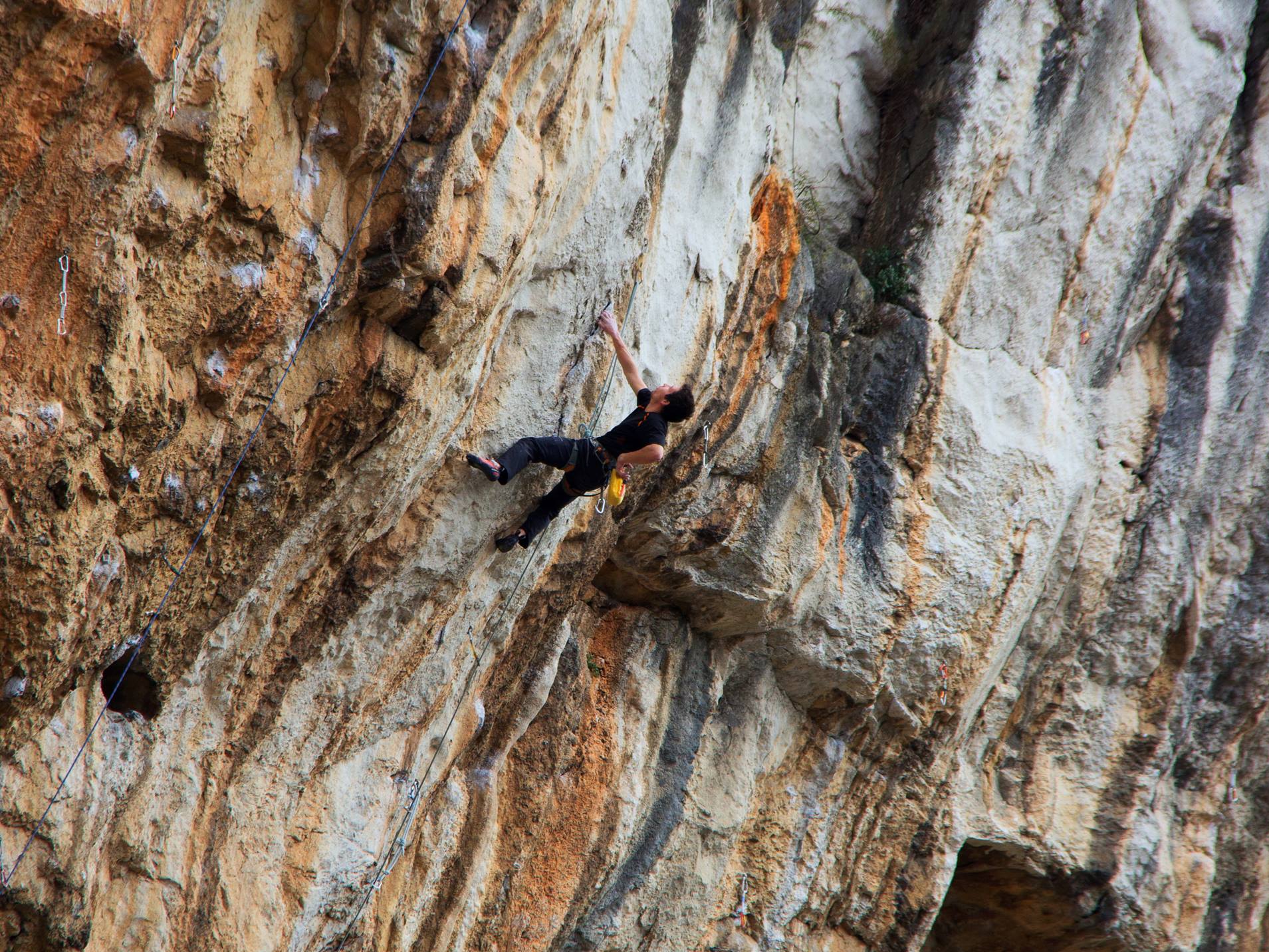 Personal bests in Mišja peč
Andraž Gregorčič in Pikova dama (8b) in Mišja peč @ photo by Boštjan Weingerl
Spring arrived and the temps got incredibly high for this period of time. But anyways climbers pushed hard and many personal bests were achieved, as well some nice redpoints.
Andraž Gregorčič and Simon Jesenko crushed their first 8b ever, the legendary Pikova dama in Mišja peč. Pikova dama was climbed as well by Matjaž Zorko who fired as well Lucky Luke (8b). Also Nejc Solje did his personal best after many years of climbing, he redpointed his first 8a+, the long and beautiful classic Ptičja perspektiva in Mišja peč, of course. Respect guys!
Jakob Bizjak did another 8b in Mišja peč, this time Lucky Luke and strong Italian Davide Picco smashed Strelovod (8c).
Miha Pančur is cleaning the sector above the village in Osp, so he ticked Matičkov svet (8b).
The weather forecast says for Istria for the next days is the best in all Europe, just a bit of rain and humidity on Wednesday and then friction is back. 😀