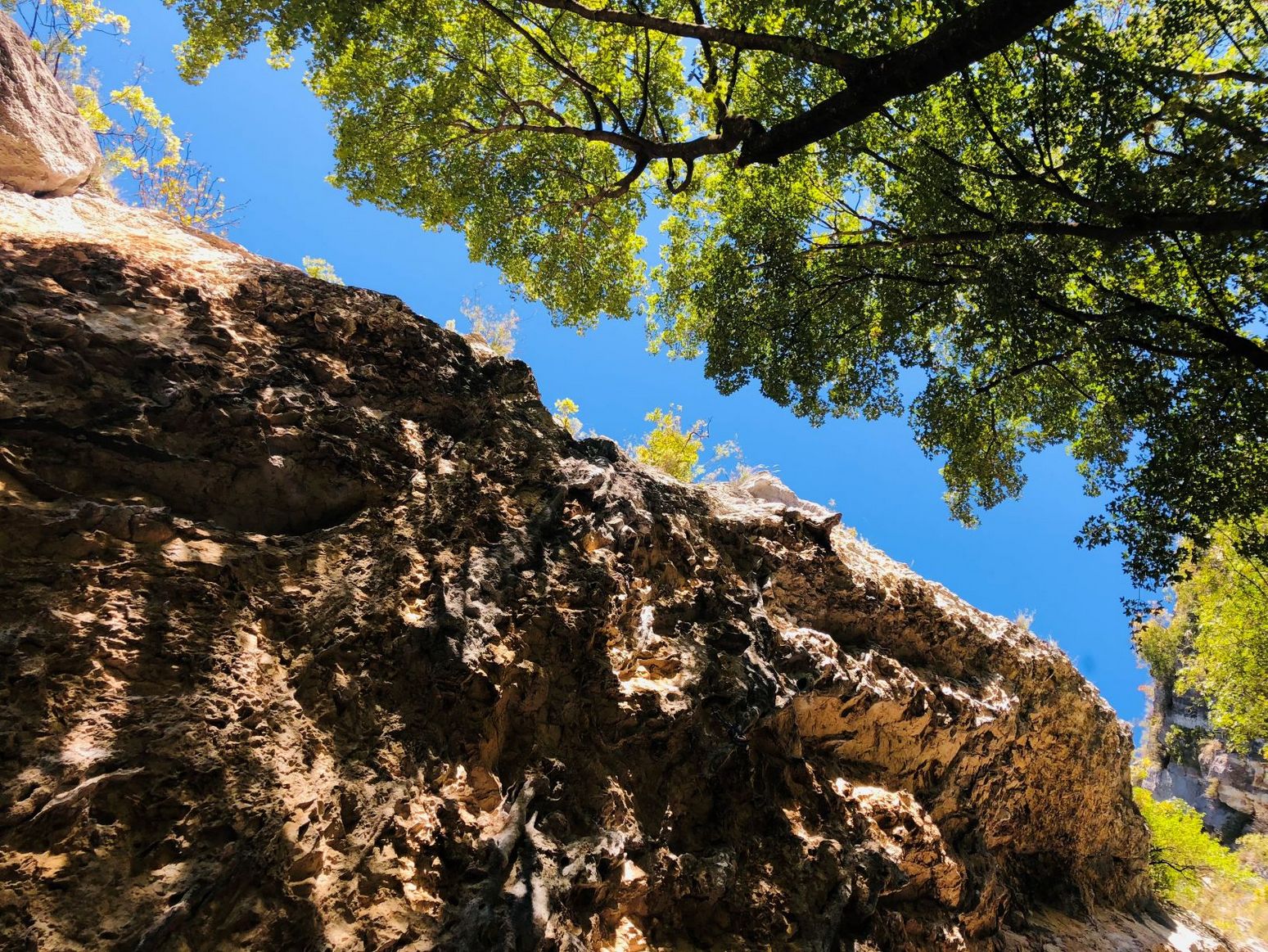 Eastern ascents
Photo @ left part of Mišja peč
Until yesterday, nice weather was all around Istria for weeks. Many hard routes were climbed all around. Let us start with the hardest ones.
German Moritz Welt strike once more and showed his powers by putting the rope in the anchor of another 9a, this time Halupca 1979 in the big cave of Osp. Here you can watch a video of his ascent.
He also climbed a lot in Mišja peč. While trying Sanjski par extension (9a), he also redpointed bouldery roof Ninja želva (8b+), slabby Klobasa (8a+) for which he thinks it should be upgraded to 8b and onsighted Caffe expresso (8a+) and the second, but still the hardest part of Popaj (8a+).
In Mišja peč as well, Czech Republic's Vojta Trojan smashed classics like Talk is cheap (8c), Mrtvaški ples (8b) and Marioneta (8b+), while he also onsighted Corto (8a) and Samsara (8a).
Polish climber Tomek Zacharewicz also did the same powerful classic Mrtvaški ples (8b) and the fully chipped Marioneta (8b+).
Slovenian Domen Kolenko climbed his hardest route until now, by sending Marjetica (8b).
Maša Arnšek reached her 8a level once more by taking down Iglu (8a).
Jernej Kruder has bouldered again on Yugoskala close to Ajdovščina where he made the second repeat of Night life (FB8B).
In Croatia, more precisely in Pandora, Croatian strongman Siniša Škalec did the super steep 90 days (8b).
In Italy, in Napoleonica, in sector Cristo, Luca Bacer bolted a new route in between Pierin fa le cose (7c) and Il viaggio del Icaro (6c+). Soon after it was first ascended by restless Sbisi, Gabriele Gorobey. Now the first repeat was done by Luca himself. Here is the video of a nice jump crux of the route Bacer si prova with a proposed grade of 8a.
Also in Osp, in sector Babna, Franci Jensterle made a first ascent of a new route named Pablo pes, the first route to the right of Sapramiška (7b). It was bolted by Slovenian bolting lady Betka Galičič and has now a grade of 7c.
Great guys and girls, keep on rockin'.